Partner With Us!
Express your keto self with KetoKrate! Share KetoKrate with your fans and get free snacks, swag and earn $$$.
Apply!
Influencer Showcase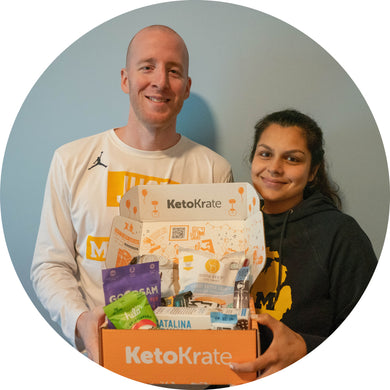 Matt and Megha of KetoConnect
We have tried all the low carb and Keto snack boxes on the market, but nothing compares to KetoKrate. It always carries the newest Keto products, and the overall value beats the price every time.

We love opening our monthly KetoKrate with our 2 year old son and being able to sample snacks before buying an entire box. We highly recommend giving KetoKrate a try!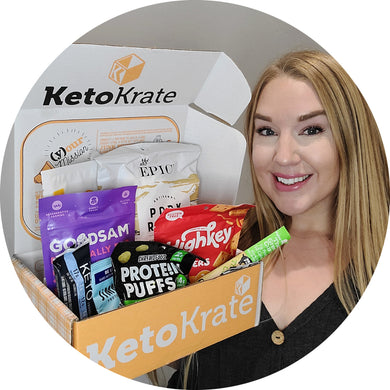 Chelsea Bishop
I have been a major KetoKrate fanatic since 2018! Back then I was just a wee baby keto'er on a journey to lose 170 lbs. KetoKrate's snack discovery service has been incredibly valuable to my success. It keeps this lifestyle sustainable and more importantly, enjoyable.

I love how my monthly KetoKrate is always "on trend" and includes the latest Keto products I've been wanting to try.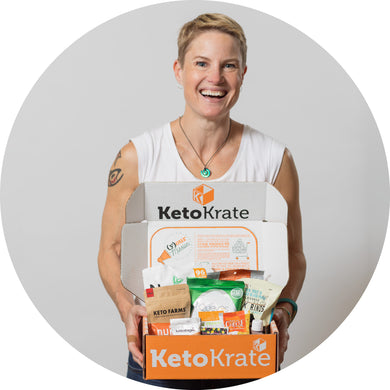 Carolyn Ketchum
The keto market is exploding in popularity and it seems like there are new snacks and products hitting the shelves on a daily basis. It can be hard to sift through and separate the good stuff from the junk.

KetoKrate does some of the work for you, by carefully curating a selection of the best products for the monthly box. This way, you get to try the goods firsthand before committing to purchasing them in larger quantities. I've found some of my favorites through KetoKrate.