knowledge
Budget Friendly Keto for When You're Crunched For Cash - 23 ways to save in 2023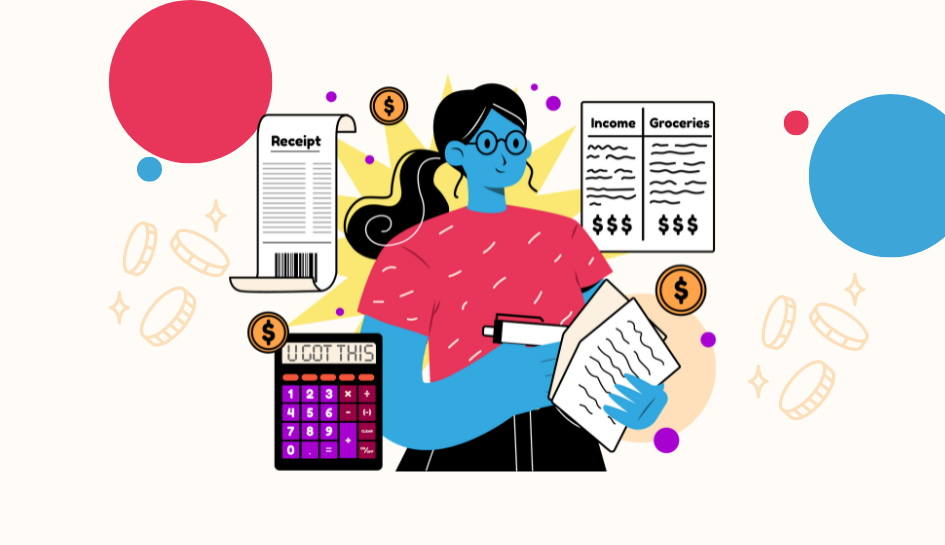 Budget Friendly Keto for When You're Crunched For Cash - 23 ways to save in 2023
Groceries prices have risen 12% over the last year and are likely to continue to rise heading into 2023. If your grocery budget was $500, it's now stretched to $560! Low carb or not - that's a lot of dough! If you're finding yourself a little crunched for cash, don't panic, with this guide and a little planning you can stay keto and keep a little jingle in your jeans too.
1) Make A Budget
This is one of the most basic tips but it's number one for a reason. Make a budget! Make a plan of what you want to spend each week/month on groceries and then stick to it! Choose a budget tight enough to put a little pressure on you to get creative with your cash but not so tight you're stressed to the max. Once you're comfortable with that budget try beating it by a little whenever you can. It starts to become a bit of a game!
2) Look for Discounts
Take advantage of discounts by checking online flyers for each week's sale items. Plan your meals around items you can save money on.
3) Find the Best Deals on Expensive Items
Prioritize finding the best prices for the items you spend the most money on. Typically meat, cheese, out-of-season produce and convenience items are the most expensive.
4) Know the Normal Price
Keep note of the cost of items you buy regularly so you can recognize a good deal when you see one. Sometimes stores will mark things up right before a holiday so they can mark them down as a sale when they really aren't. Buying a turkey off-season is way cheaper than buying an 'on sale' turkey during peak season.
5) Check Unit Prices
Unit prices are located on the shelf next to the price of the item. Meat will have the unit price right on the label and give you cost per lb. Unit price checking is the best way to compare different sizes and brands allowing you to stretch those dollars!
6) Shop at ethnic food markets/stores
Grocery items like meat, seafood, produce, and pantry staples are often MUCH cheaper than big chain stores. Plus you'll be helping the local economy!
7) Shop Mid-Week
This is often when stores restock shelves and will discount items that haven't sold. Buy discounted meat and veggies and pop them in your freezer right away until you're ready to use them!
8) Buy in Bulk
If your budget allows, buy in bulk and separate things like meat into appropriate portions for your family. You may be paying a little more up front but the savings will open up your budget for other items later. Just make sure you're not buying without a plan to use the items. A purchase with no intent that ends up in the garbage later is still a waste of money. Be thoughtful about the money you're spending and remember to check those unit prices!
9) Buy Whole Chickens 
Buy whole chickens and cut 'em up yourself! Whole chickens are dollars per pound cheaper than bundled chicken parts. You get more meat per dollar and you can use the remaining bones to make delicious soup! There are tons of videos and articles that teach you how to process a whole chicken. Learn a new skill and save money! Rotisserie chickens are also an excellent choice for a fast meal at a good deal!
10) Reflect on Your Spending Habits 
Reflect on your spending habits and identify pitfalls. When you identify a behavior that may result in blowing the budget, avoid it by adjusting your behavior or the situation. Overbuying when you're ravenous? Plan your shopping trips when you've already eaten. Stressed for time and buy everything in sight to get it done? Keep a spare meal or two ready in the freezer so you can delay shopping until you have time to plan and be mindful about your purchases. Recognize your triggers and avoid overspending.
11) Buy Your Groceries Online  
This one is interesting and perhaps a bit counterintuitive. Online groceries are slightly more expensive than if you go to the store yourself but if you're an impulse buyer, ordering groceries online can save you big time! You might pay a small service fee but will avoid overspending on things you didn't really need. Plus it's a great way to see where you're at with the budget before you hit the checkout! 
12) Meal Plan! Meal Plan! Meal Plan! 
Knowing what you need to buy before you shop will save you so much time, money and energy! You'll avoid buying a bunch of 'just in case I need it' items that end up collecting dust in your pantry plus it takes the thinking work out of the weeks' dinners!
13) Eat the Leftovers! 
If you tend to cook in big batches, leftovers can quickly start to overwhelm your fridge. Instead of letting them get lost or forgotten, make a plan to use them! Plan a day mid-week that is specifically for using leftovers.
14) Freeze Extras!
Another option for leftovers is freezing them! This is great for things like spaghetti sauce, chili, soups, stews and casseroles. Follow a leftover schedule. Leave one serving out for lunch the next day and immediately bag and freeze the remainder. The trick is to USE the frozen leftovers so they don't just pile up in the freezer. Commit to using the leftovers to fill up the next week's meal plan. That way you don't have to cook every day and won't get tired of eating the same thing day after day.
15) Batch Your Work 
Prep in batches for when you are crunched for time. Choosing a few sides you can prep and store in advance will help make weeknights easier and will save you the premium of buying convenience foods. If you're going to be ricing cauliflower for one night's dinner make an extra batch and freeze it. It doesn't add much time or mess if you were going to do it anyway. Making calui-mac and cheese? Double the recipe and freeze half.
16) Master the Balancing Act 
On the topic of convenience - everything is a balancing act. Convenience foods are more expensive than items you process yourself, but if spending a little more on a frozen stir fry mix will save you from hitting the drive thru, it's worth it.
17) Rubber Chickens 
Use the "rubber chicken" philosophy. This doesn't mean over-cooking your chicken (no one likes that), it means stretching one meal into many by reinventing the leftovers. A juicy steak dinner one night can be a sizzling stir-fry or taco bowl the next.  Get creative! 
18) Learn to Cook Cheap Cuts 
Learn how to cook inexpensive cuts of meat. Choosing ground meats, top round steaks, shanks, ribs, and chicken legs/thighs (vs. breasts) are ways to help cut costs. Less expensive cuts of meat are great to use because they usually make big meals with lots of leftovers. Marinate or tenderize tougher cuts of meat to get a result that is just as good as a pricier cut. 
19) Stretch With Veggies!
Stretch your meat portions by blending them with veggies in meals like stir-frys, sauces, burgers or casseroles. Adding riced cauliflower or finely chopped mushrooms to dishes can easily (and tastily) bulk up meals while keeping costs low.
20) Eggs over Meat
Incorporate a day or two each week where you have eggs instead of meat. Eggs are inexpensive, versatile, and an excellent source of protein. Enjoy breakfast for supper or make a savory suppertime frittata. A ton of 'eggs for supper' recipes are only a google search away - get cracking!
21) Shop Marked Down Meat 
Find Out When Your Store Marks Down Meat – Every grocery store is different, but stores will mark their meats down just before a new sale cycle begins or a new shipment arrives. Pay attention (or simply ask) and adjust your shopping day accordingly. Marked down meat will keep in the freezer just fine until you're ready to use it.
22) Shop at Home First 
Shop your pantry, freezer and refrigerator for things you already have and plan your meals around them! Keeping track of everything in your kitchen may seem overwhelming but we've included some helpful sheets you can use to keep track. By creating an inventory list of what you already have you can easily reduce your budget and minimize food waste. Have lettuce that's nearing the end of its life? Throw it into a frittata, stir fry, soup or sauce. You'll be amazed at how much money you can save (and how many groceries you already have) just by putting an inventory system in place.
23) Bring Your Own Bags 
Remember to bring your own bags! If you're spending 25-35 cents on every bag you use at the store you can easily save a couple bucks each grocery run. A few dollars may not sound too impressive but saving on 8 grocery bags a week is anywhere between 100-150 bucks a year! Not too bad for just remembering to bring something to carry your groceries home with. 
Bonus Tip * Keto convenience foods are some of the most expensive on the market. By using discovery services like KetoKrate you get to try new products to see if you like them before committing to buying a 6, 12, or 24 pack. Plus our members' only shop has free shipping with no minimums!