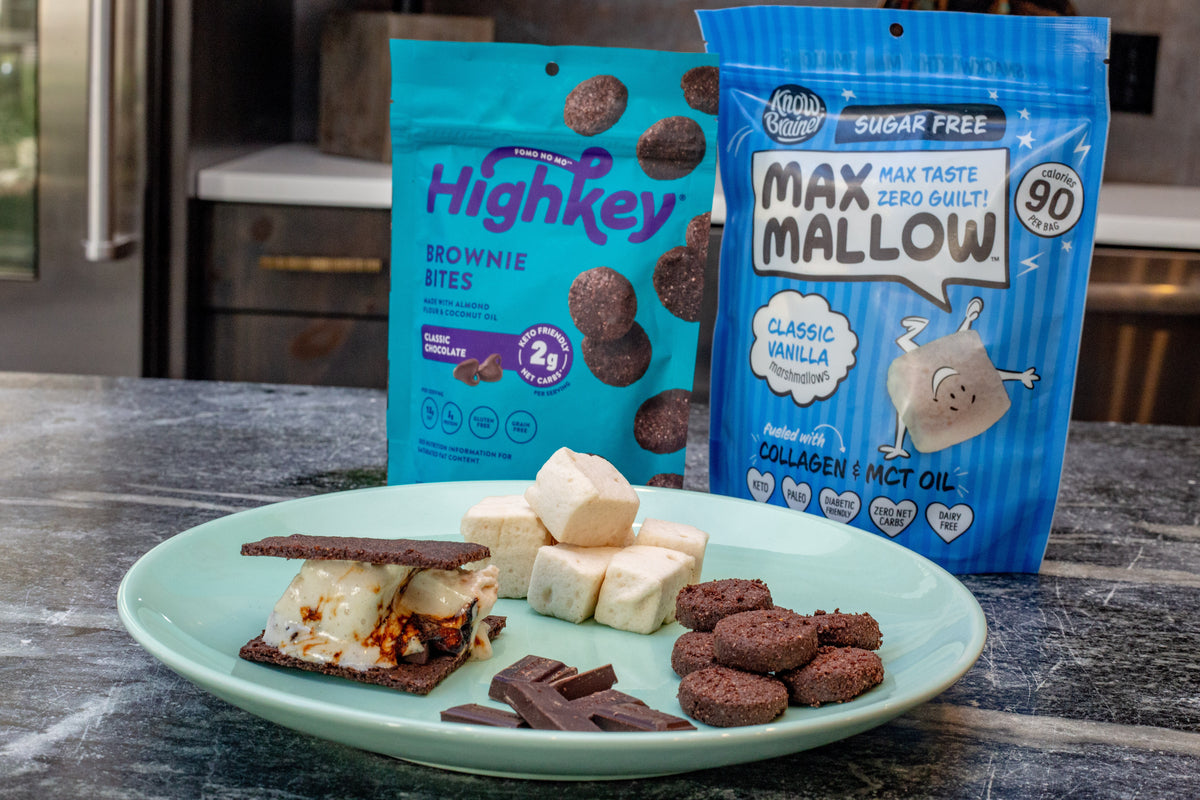 The approach of warm weather makes us think of days by the pool, bonfires, and barbecues! And what could make that fun in the sun even better? Keto s'mores! These chocolate graham crackers are easy to make and easy on your macros. You'll feel like a carefree kid while still keeping your goals in sight!
Steps
Grind High Key brownie bites to a powder in a food processor or blender.

Combine ground brownie bites, almond flour, cocoa powder, xanthan gum, salt, baking soda, and cinnamon in a small bowl.

Mix coconut oil and sweetener in a mixer at medium high speed until combined.

Add egg to mixer and mix until combined.

Add dry ingredients into mixer gradually until fully combined.

Wrap dough in saran wrap and refrigerate for at least 1 hour.

Remove dough from the refrigerator and roll out in between two pieces of parchment paper. Roll out into a large square, about ⅛ inch thick.

Score with a knife or pastry cutter into individual squares. Poke each square with a fork to prevent rising.

Transfer parchment paper with dough onto a cookie sheet.

Bake at 350 degrees for 8-12 minutes until edges are starting to firm up (Note: dough will remain fairly soft until cooled).

Transfer cookie sheet to a cooling rack and allow to cool completely (do not attempt to move crackers off of cookie sheet until cooled).

Once cooled, break apart crackers at score marks. Store in an air-tight container.
S'more please!