knowledge
Polycystic Ovarian Syndrome: Can Keto Help?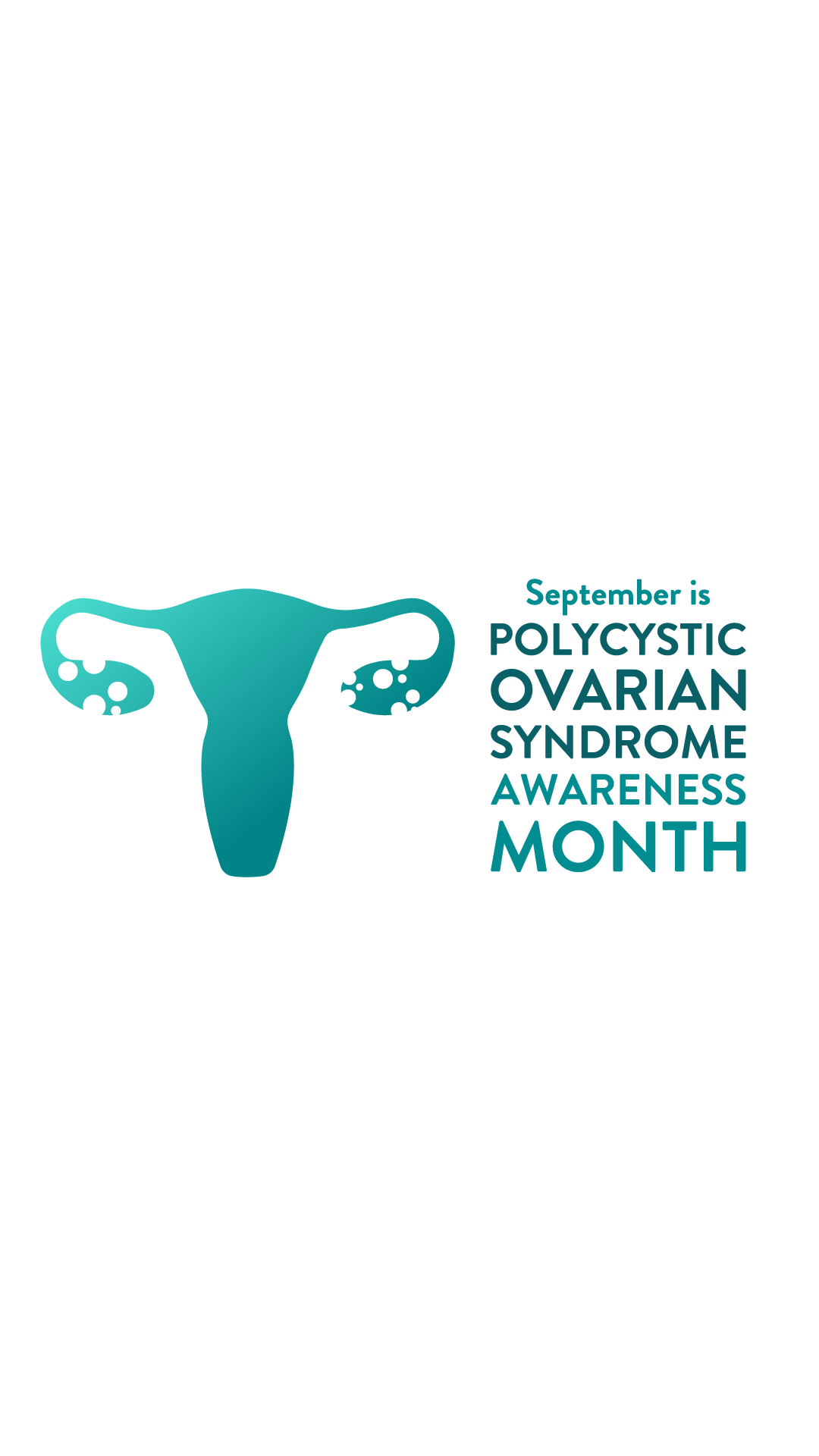 September is Polycystic Ovarian Syndrome (PCOS) Awareness month, so this seemed like the perfect time to shed some light on this condition and review the ways changing your diet and nutrition may make a difference for those affected. Many of us in the keto community are familiar with PCOS because, in many cases, a ketogenic diet has been shown to help improve PCOS symptoms. But the cause of PCOS is still unknown, and suggestions for the best treatment options can vary from doctor to doctor.
What is PCOS?
Polycystic Ovarian Syndrome is a hormonal disorder that is thought to affect somewhere between 5-25% of women, age 15-44. When a woman has PCOS, multiple cysts often form in the ovaries. Each cyst contains an egg that never matures enough to trigger the woman's body to ovulate. Research shows that this causes low-grade inflammation and stimulates the cysts to make androgens — male sex hormones, such as testosterone. While most women have a small amount of these hormones in their system, the excess amount created by the cysts leads to symptoms affecting the woman's weight, skin, hair, menstrual cycle, and fertility. Furthermore, the absence of ovulation alters the level of female hormones in the system; such as progesterone, estrogen, follicle stimulating hormone (FSH), and luteinizing hormone (LH).
What causes PCOS?
There is currently no known cause of PCOS, but experts believe there are many different factors involved, including genetics.
Another major factor that is linked with the cause of PCOS is insulin resistance. Those familiar with the ketogenic diet are no strangers to this term. Insulin resistance occurs when your cells don't respond properly to the normal amount of insulin your body makes. To counteract this issue, your pancreas makes more insulin to compensate, which results in your blood sugar levels going up. Chronic high blood sugar and insulin resistance often lead to conditions such as obesity, metabolic syndrome, and diabetes.
PCOS Symptoms and Treatment
Some of the most common symptoms associated with PCOS are:
Obesity and difficulty losing weight
Irregular or no menstrual cycle
Excessive body hair
Thinning hair or hair loss on scalp
Acne or dark skin spots
Infertility
There is currently no cure for PCOS, but symptoms are often treated individually. Birth control pills are used to help regulate hormones and cycle, diabetes medications are prescribed to combat high insulin, and fertility medications are used when the patient is attempting to conceive.
Can Keto Help?
If you're a seasoned keto'er, it's likely that the previous paragraphs have felt like an easter egg hunt leading you to an almost obvious answer — keto! Terms like inflammation, insulin resistance, and hormone imbalances are commonly heard in this community, and some of the same reasons many of us turned to keto. While keto has mostly become trendy over the last few years because of its weight loss benefits; it is so much more than a fad diet. The multitude of health benefits are unmatched!
So can a ketogenic diet be the answer for PCOS? After all, keto as a treatment for type 2 diabetes has really gained steam over the last several years. Since both diabetes and PCOS are linked to insulin resistance, a keto way of eating seems to fit the bill. The official medical jury is still out, but the studies on this topic are promising.
A 2005 study put 5 women with PCOS on a ketogenic diet and followed them for 24 weeks. All of the women studied lost weight — an average of 12.1%. In addition, their free testosterone levels went down an average of 30%, and they had an overall decrease in serum insulin and A1c, indicating improvements in their insulin resistance. (
2005 study
)
Another study from 2020 followed 14 women who were diagnosed as overweight and with PCOS, and put them on a ketogenic mediterranean diet for 12 weeks. The result was a significant reduction in body weight, glucose and insulin levels, and total and free testosterone. Further; estradiol, progesterone, and sex hormone-binding globulin (SHBG) increased. (
2020 study
)
Finally, a 45 day study in 2021 placed 17 women with PCOS on a ketogenic diet. Of the 17 women followed, 5 had their menstrual cycle reappear after years of amenorrhea, and the other 12 women's cycles returned to a regular cadence. Not only that, but 5 of the 12 patients achieved a natural pregnancy after several unsuccessful attempts prior to the study! (
2021 study
)
Word on the Street
While the studies noted above are small in scale, they do provide promising results on how the ketogenic diet can aid in helping those with PCOS manage their insulin levels, lose weight, and restore hormone regularity, which could lead to resolving infertility issues.
Of course, scientific research is extremely important and pivotal in determining whether keto can help women with PCOS, and in encouraging more healthcare professionals to start recommending a keto diet to their patients. But while we wait on more comprehensive studies to be done, there is no shortage of first hand experience from the women with PCOS in the keto community. You need only visit blogs, social media, and reddit subs to see how many women swear by a keto way of life to help manage and regulate their PCOS symptoms.
One of these women is a long-time KetoKrate subscriber! Anna, 36, was diagnosed with PCOS in 2015. One of her symptoms was always feeling hungry, which is often a sign of insulin resistance. "I used to get so hangry that if my husband didn't have dinner on the table when I got home from work, I would be in a terrible mood," Anna told us.
Anna started keto in 2016 after her doctor recommended a low carb diet to help with symptoms. And the rest, as they say, is history! "The first thing I noticed when I started keto was that my hanger went away. Suddenly I could go for hours not eating without feeling famished. As I continued, other symptoms of my PCOS lessened or stopped completely."
Two years after starting keto, Anna had lost 60 pounds and felt great. She told us she has no interest in going back to her old ways any time soon. "I'll be keto for life!"
PCOS Awareness
In honor of PCOS Awareness Month, we wanted to help shine a light on this condition that affects over 10 million women. For more information, resources, and to find support; visit the PCOS Awareness Association's website.

Additional reading:
https://www.dietdoctor.com/low-carb/benefits/pcos
https://www.healthline.com/nutrition/keto-for-pcos
https://consultqd.clevelandclinic.org/reducing-pcos-symptoms-with-a-low-carb-diet/


The information provided in this article should not be used for diagnosing or treating a health problem or disease, and those seeking personal medical advice should consult with a licensed physician. Always seek the advice of your doctor or other qualified health provider regarding any medical condition.