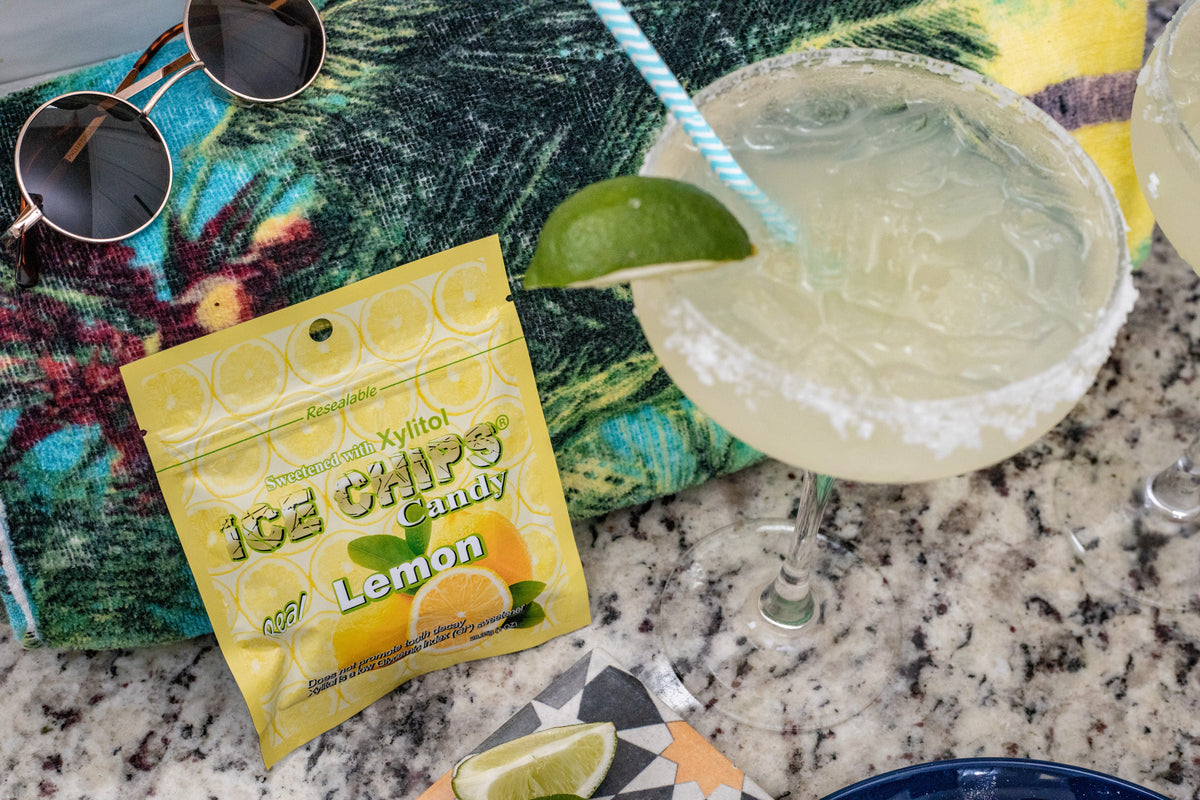 Summer has arrived and we think we all deserve a drink or two to celebrate! And what says summer like a margarita? While this classic cocktail might have gone off limits when you started Keto, it's now back on the menu! This is the perfect refreshing drink to enjoy while also keeping your carbs in check. And we added the lemon Ice Chips candy on the rim to add some extra pizzazz! Let's make this the best summer ever!
Steps
Mix lime juice, orange sparkling water, tequila, and powdered erythritol together in a pitcher

Fill pitcher with ice

Crush lemon Ice Chips candy in the bag using a hammer or blunt kitchen utensil until candies are in small crystals. Spread crushed candies out on to a saucer

Slice lime into quarters and rub along rim of glass to add moisture

Press the rim of each glass into the candies on the saucer to coat the rim

Fill each glass with ice and pour in margarita mixture!
For an extra refreshing drink, mix all ingredients in a blender with ice for a delicious frozen margarita!