knowledge
What To Do If You've Lost the Fireworks in Your Keto Diet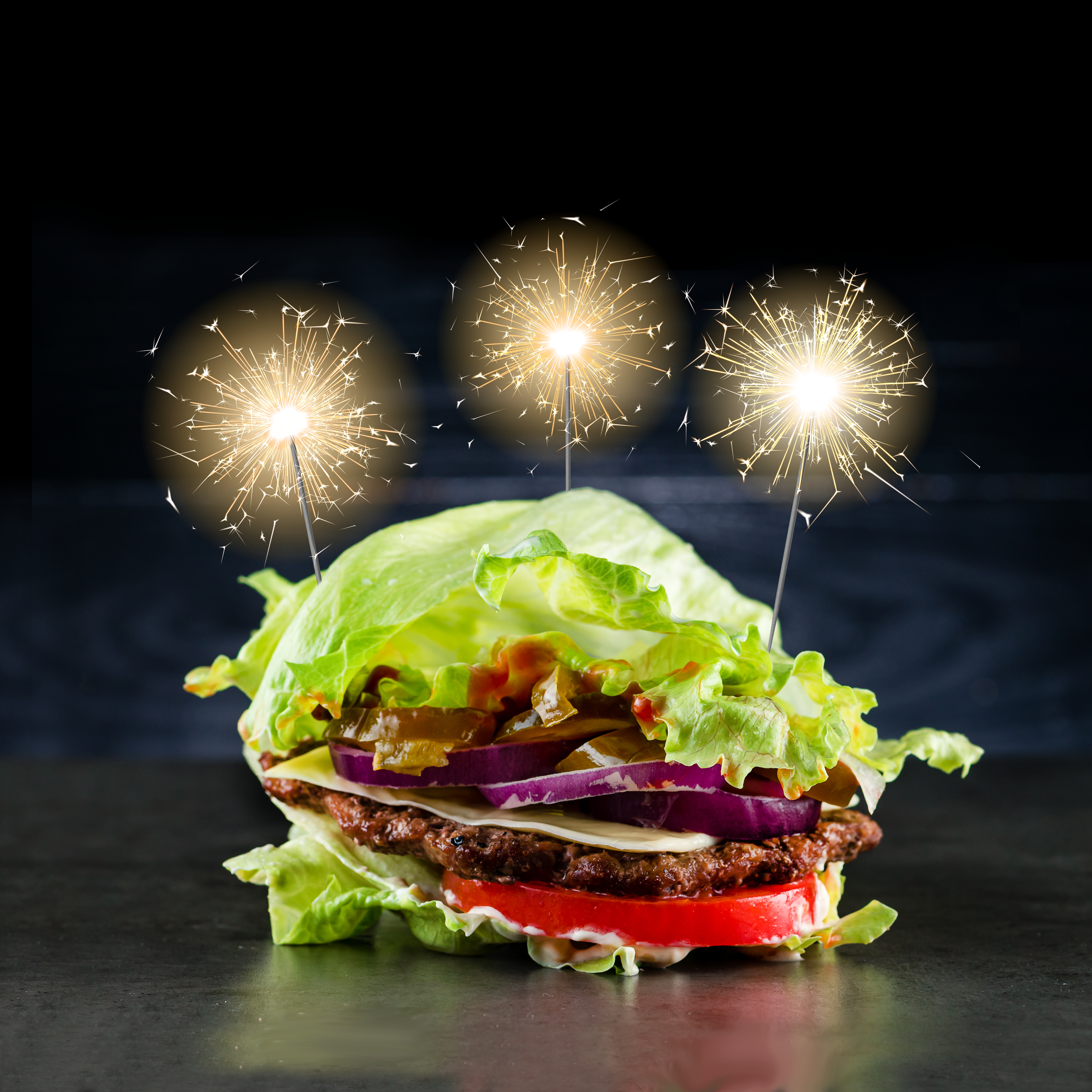 When you decided to change to a Keto way of eating, everything probably felt exciting and new. You were motivated to get started, dedicated to your new plan, and excited to start seeing results! But once you've gotten well into your new lifestyle, things can start to get boring and that excitement can start to wane. 

So what can you do when you've lost the spark? A Keto diet has a whole host of health benefits, and is the easiest way to lose or maintain weight that many of us have found. So it's important to keep the diet fun to prevent you from falling back into your old habits. To help you do this, we've come up with some tips and tricks to add the fireworks back into your Keto way of life! 


Switch it Up
One benefit of being a Keto pro is that you've got your routine down. You have your go-to Keto foods, your rotation of macro-friendly meals, and you can practically do it all on auto-pilot. But sometimes a routine can end up turning into a rut. So it might be time to switch things up! 

Try some new Keto recipes:

There's a never-ending supply of Ketofied recipes on the Internet and in cookbooks that are just waiting to be added to your meal plan! Eating the same old thing can get boring with

any

diet, so experiment with new recipes that will keep you looking forward to meal time! 



If making and tracking new recipes feels overwhelming, start small. Add one new recipe every month so you can keep your palette entertained without causing anxiety in the kitchen!



Change up your go-to foods:

Having staple foods in your diet makes things easy, but they can also get old fast. And changing those foods out doesn't have to be complicated. If you always have bacon with breakfast, replace it with sausage or ham. Change out your old scrambled eggs for poached, or make a quick and easy frittata! Small changes can go a long way in keeping things fresh.



Kick things up a notch:

If you're not wanting to make big changes, you can dress up those same old foods with some easy additions. Add peppers or avocado into your scramble, top tuna salad with hot sauce or a little cayenne, whip up a homemade horseradish sauce for your steak. Adding new flavors to old favorites is a simple way to keep your taste buds engaged!
Stay on Track — Without Tracking
Tracking carbs with an app (or with good old pen and paper) can ensure that you're staying on top of your intake and remaining in ketosis. But it can also be a bit draining day after day. Taking it a little easy on yourself might be just what you need to renew your sense of excitement about this Keto way of life!

Let the vegetables slide:

Most people aren't getting kicked out of ketosis due to non-starchy, Keto-friendly vegetables. You have to eat a LOT of these things to cause your carb count to sky rocket, and these are rarely the culprit for causing problems in your diet. So let them slide! If not tracking those veggies makes it easier for you to include more of them, and makes your diet more stress-free, we say, go for it! 



Give yourself some free foods:

Sometimes you just want to forget about carb counts and enjoy a meal or a snack. So give your mind a rest and include some zero carb options in your day! Snack on some pork rinds in the afternoon, or plan a "carnivore" meal so you can give yourself a much needed math break. (For ideas, check out our article on

Zero Net Carb Snacks

!)


Weekly check in:

If you're the kind of person who generally eats the same things most days, you probably don't need to be tracking every day. Pick one day a week to track your intake, just to make sure you're holding yourself accountable, and then put the app away for the other six days. Taking that one thing off your to-do list might be all you need to find the joy in your diet again! 
Give Yourself Grace
When you start a new healthy lifestyle, it's not uncommon to feel like you want to do everything all at once. But weeks or months into your routine, trying to do it all can be exhausting. So give yourself a break and find ways to make your plan feel more sustainable


Take the exercise pressure off: Research shows us that losing weight is primarily reliant on your diet, and that exercise typically only plays a small role. This is good news because it means you don't have to pressure yourself to spend hours in the gym! The amount of calories burned during those gym sessions is often overstated by fit watches and gym machines, and simply adding more movement into your day can really go a long way. So instead of dragging yourself to the gym in the wee hours of the morning; go for a short walk, get up from your desk for a few minutes every hour, and run around with your kids! Small actions can lead to big results — and relieve some pressure!


Be prepared: When you're not feeling overly motivated, we think it's best to work smart, not hard! So taking some time and energy at the beginning of the week to get prepared can make all the difference. Meal plan and/or prep on the weekend so that staying on plan in the middle of a busy week requires less thought and willpower. Make grocery shopping a priority so you always have food and snacks ready to go to avoid the temptation to order takeout after a busy day of work. Failing to prepare is preparing to fail! 


The 80/20 rule:

Remind yourself — you don't have to be perfect. Consistency is key when striving for any goal, but that doesn't mean you're giving 100% effort, 100% of the time. Nobody can keep that up! Making good choices

most

of the time will bring the results you're looking for if you just keep going. So give yourself grace, do what you can do, and then do it again tomorrow. Slow and steady will win the race!