Success Stories
Charleen's Success Story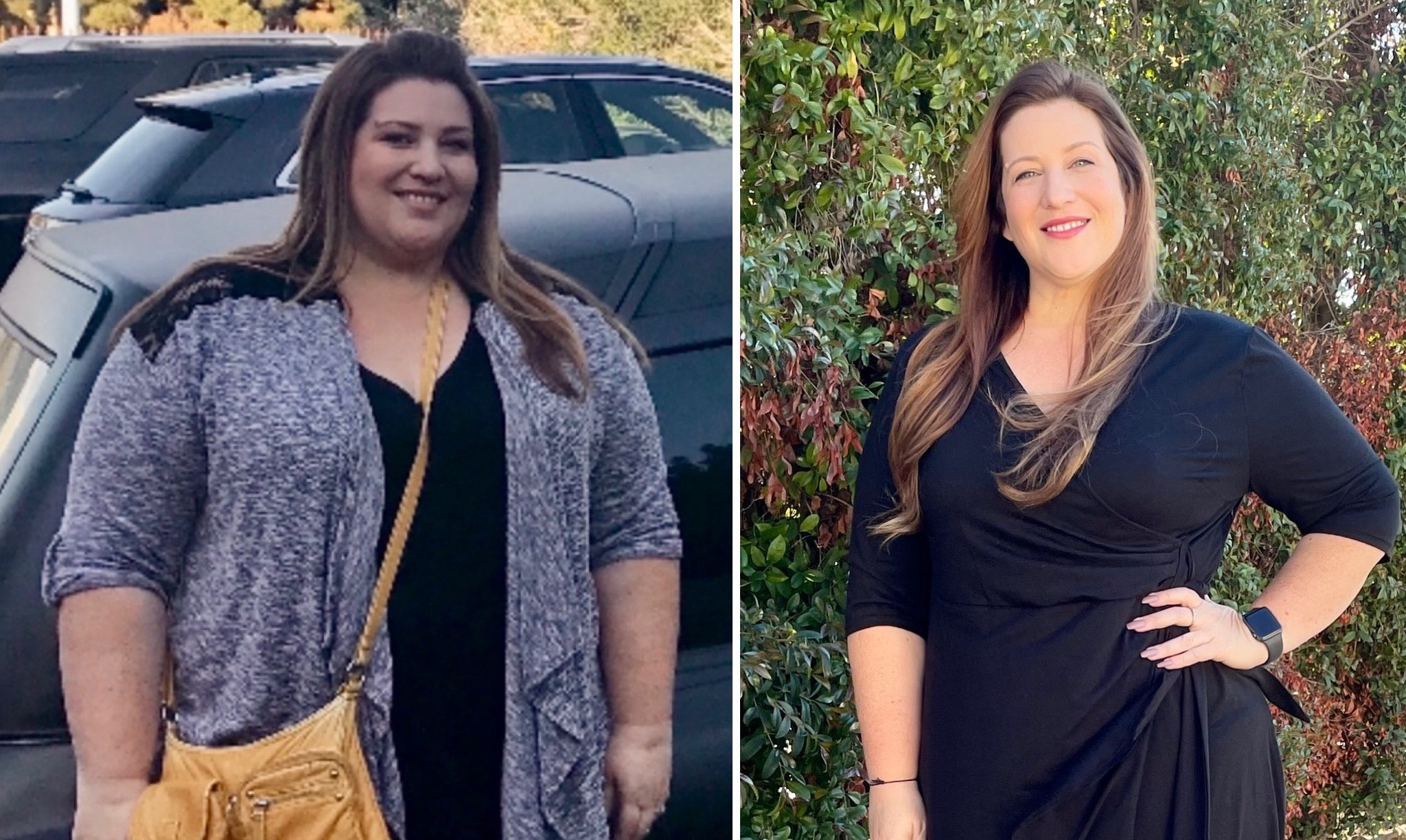 After experiencing several "last straw" moments in her everyday life, Charleen started her Keto journey in August of 2020. Since then, not only has she lost almost 100 pounds, but her mental health has improved significantly as well. We are thrilled to be a part of Charleen's journey, and encourage you to follow her on Instagram @ketochar where she shares awesome Keto meals and tips, and always prioritizes body positivity! 
I've always struggled with my weight; I've been dieting on and off since middle school. I remember following along with Weight Watchers for the first time with family when I was 12. Since then, I've tried almost every fad diet there is, from liquid diets to pre-made foods and everything in between. I would lose weight, then gain it all back, plus more. Nothing worked for me long-term. Until I found Keto.

There were many "last straw" moments for me, from the time a car seatbelt didn't fit, to breaking my office chair at work, to un-boarding a theme park ride because I was too big to fit. I would spend hours sometimes changing clothes in front of the mirror, I felt like nothing looked good on me and I would cry. Being unhappy and experiencing humiliation had become normal to me. I didn't want to live that way anymore.

I started keto because of my husband; he wanted to try it because he had a friend who was losing weight. And I knew other people who had success with it too. Plus, I had tried every other diet at that point, so why not this one?

I began my Keto journey on my birthday in August 2020. I didn't want to miss out on a birthday treat so I tried a keto-friendly cupcake recipe, and it wasn't bad! From there I cleaned out my pantry and fridge of junk food and went shopping. I bought all the staples, from eggs, cheese, and veggies to almond flour, grass-fed butter, and MCT Oil.

I wish I knew when I started that I didn't have to restrict as much as I did. I made it harder on myself than it needed to be. I thought I could never have pizza or donuts again, but I was wrong! Over time I found substitutes for all my favorite foods. I also wish I'd known there's a whole keto community out there; surrounding myself with like-minded people on social media has kept me on track. Having a partner and a support system is very important.

I work on a computer all day and live a sedentary life. I used to eat fast food for lunch and dinner, and snack on cookies and chips at my desk. I was always tired and never had energy. Now I start my day with some bulletproof coffee, which gives me energy and keeps me full until lunch. Then I'll have a snack plate of avocado, cheese, pepperoni, and olives, followed by a low-carb dinner. I treat myself to a keto dessert every day because I have such a sweet tooth. Having desserts and still losing weight has been amazing, but remember everything in moderation.

Seeing weight loss, having energy, feeling and looking better, and knowing I'm healthier keeps me motivated. I no longer have nightly stomach aches, I can cross my legs, and I can ride roller coasters again! My mental health has also greatly improved.

I plan to continue this lifestyle long-term. Keto has made me realize I can live without carbs and sugar and be happier and healthier for it. When I reach my goal weight, I'll allow myself the occasional non-keto meal. Until then, I will stay consistent.


I have discovered so many new brands and snacks from KetoKrate. I have also read so many inspirational stories from the inserts. Having the right snacks readily available keeps me from reaching for the wrong foods. My favorites are ChocZero, Keto Krisp bars, Hilo Life, and baking mixes!

Don't give up on yourself - it will get easier! Stick with it. Start off simple and don't get overwhelmed. Use a tracking app, like Carb Manager. Be consistent. Turn to social media for inspiration and resources, but don't let anyone else make your decisions for you. "Dirty Keto", "Clean Keto", I've done both and it all works. Do what works for you!