knowledge
So You've Decided to Quit Keto - Great!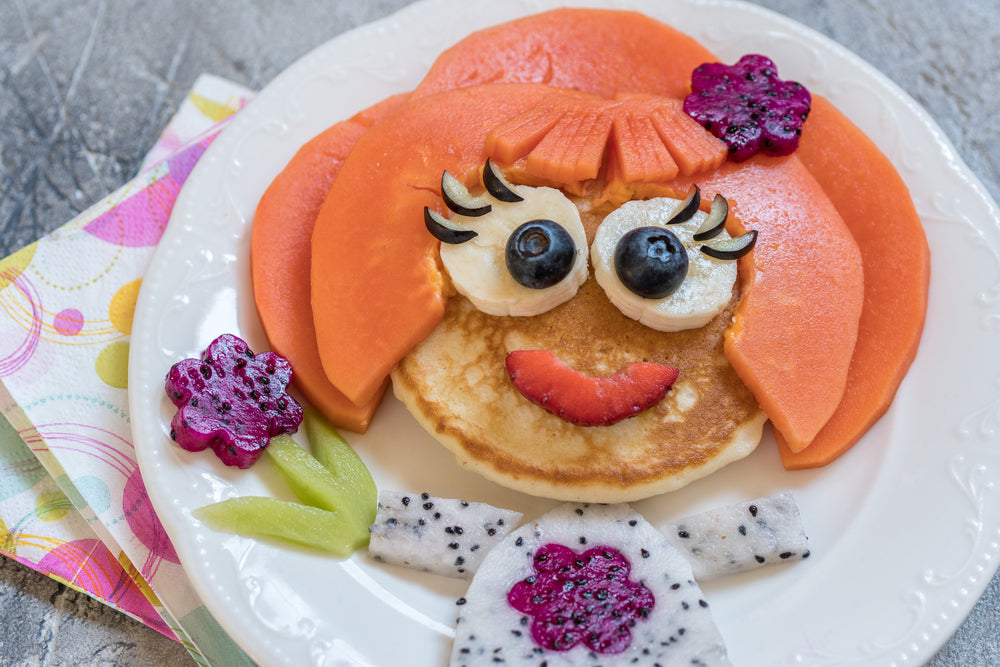 So You've Decided to Quit Keto - Great! 
No judgement here! We totally get how difficult eating 20 net carbs or less can be. Tracking what you eat, prepping, planning, and calculating macros, all while being painfully aware of everything you are and are not eating takes a lot of time and mental energy. 
If you find that following a strict diet plan is making you miserable, taking away time with your kids, partners, or other obligations you are not alone. Diet fatigue is a real problem, especially if you aren't seeing the results you want quickly enough. 
When the requirements of a diet start to feel like more of a chore than an act of self-care it might be time to try something new but that doesn't mean you have to throw all of your healthy habits out the window. When it comes to burn-out sometime a change is just as good as a break.   
If you're feeling overwhelmed, burnt-out, frustrated, and deprived this article is for you! 
Take the healthier habits you've learned with you! 
It is okay to transition from one diet to the next or to stop dieting altogether. You are in control and you are allowed to decide what is best for you. As with anything in life our choices can either help or hinder us. Through your journey you've certainly learned something about yourself, formed some better habits, and gained some knowledge along the way.   
Perhaps you've discovered that weighing and tracking everything you eat is making you miserable - Great!
It's not great that you're miserable of course, but it's great you've identified something that isn't working for you. If you can identify the problem you can figure out a solution!  Rather than beating yourself up over it or stopping portion control all together you can try a different method. Maybe it's intuitive eating (only eating when you feel true hunger not cravings), or timed eating (eating on a schedule that you stick to). Perhaps it's using various pre-measured containers to divvy up portions instead. The point is, there are ways you can keep the beneficial habit of maintaining portion control without the pressure and fatigue of tracking. 
Success is always dependent on what works for you. 
Now let's say you've been diligently staying under a certain number of carbs per day but the heavy restriction is causing you to blow it on the weekends. If that's the case, loosen up a bit during the week to prevent the binge that happens on the weekend. Overly restricting, or making a drastic change you are struggling to keep up with can be problematic both physically and psychologically. Get out of the restrict - rebound cycle by easing up on all the "rules" you are finding hard to maintain. Not only will this make your efforts more sustainable it will make them more effective too. 
You don't have to be "keto" to benefit from reducing the amount of sugar and refined carbs that you eat. 
I don't think I'm going to to shock anyone here when I say that sugar and refined carbohydrates aren't good for you. The more cookies, candies, chips and sugar filled foods you can remove or replace the better off you're going to be. 
Refined sugar makes you hungrier, it's pretty problematic when you are trying to make healthier choices. You never hear someone say they are addicted to apples. They're addicted to chocolate, or cookies, or other sweets and once you start sometimes it can be hard to stop. 
Sugar also makes you feel tired and sluggish, so maybe you're not getting up and being as active in the evenings, or making poorer food choices after snacking on a mediocre doughnut that Judy brought into the office. Eating fewer instances of sugar and being mindful of the carbs you eat has a huge impact on overall energy levels. 
I'm not saying never eat a sweet treat ever again - that would be silly. I'm merely suggesting that you be VERY selective about the treat you want and then make sure it's the best dang one you've ever had. For all the other in-between times, like when Judy brings those dusty old doughnuts she got on the "day-old-sale" at the supermarket, you can probably get away with an alternative or a lower sugar/carb variety.  
Replace low value, low reward sugar-filled foods more often than you don't. 
Hunger tends to be the worst side effect of dieting, and is one of the main reasons why many people feel miserable and eventually give up. 
Since refined carbs lack filling fiber, your body digests them very quickly. This is a major reason why you may be hungry frequently.
Eating a higher carb diet  promotes significant feelings of hunger which leads to over eating (
1
).  Research (
2
,
3
) shows that when people cut carbs and eat more protein and fat, they end up eating far fewer calories! Even if you have decided not to follow a keto diet at this time you can still reap the benefits of appetite control by simply replacing high-sugar foods with lower carb varieties. KetoKrate can help you choose lower carb snacks more often. 
The Takeaways: 
You have every right to choose what is best for you. If you're finding that a Keto lifestyle isn't working for your for whatever reason it's okay to change it up. Instead of abandoning the healthy habits you've formed (out of frustration or otherwise) pick and choose the things that served you well and carry them with you into the future.  Health and wellness is not a destination, it's a lifelong journey. Continue to work on your health goals and you will always be better off than when you first started. 
Check out our always growing
Recipe
resource, and 
KetoKrate's Ridiculously Easy To Follow Keto Guide eBook!
to find easy ways to reduce carb intake! 
Stay well, friends.