knowledge
Low Carb-ecue Your Barbecue!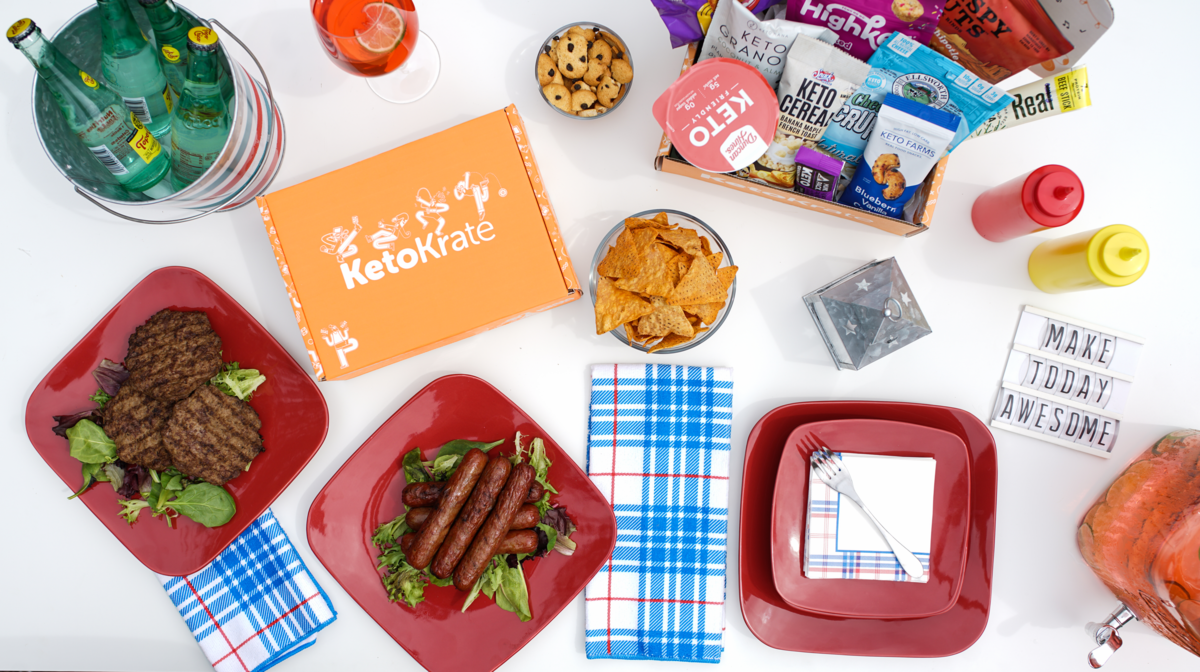 Low Carb-ecue Your Barbecue!
Warm weather has arrived and Memorial Day is quickly approaching. You know what that means — outdoor parties, get-togethers at the lake, and barbecues! Social gatherings can throw a wrench in your healthy eating plans, but there's no need to hide inside this summer. We've got all the keto hacks to keep you on track while you're having fun in the sun!
Burgers and Dogs
A lettuce wrapped burger is a classic Keto go-to, but it's not your only option. Serving hot dogs on a stick is a fun, mess-free way to stick-it-to-carbs while you dip-your-dog in all your favorite keto friendly sauces. While you're at it, transform your bunless burger into bite-sized cheeseburger kabobs! Serve cooked burger patties, sliders, or meatballs on a stick with all your favorite toppings. You'll be surprised at how many flavor combinations you can come up with! If you've absolutely got your heart set on eating a burger with a 'bun,' there are some great options out there. One of our favorite go-tos is Outer Aisle Gourmet sandwich thins. They taste great, are easy to take to a party, and best of all; they won't burn out your carb count! 
Side Step Carby Side Dishes  
Traditional barbecue side dishes are often full of carbs. The good news is that they're pretty easy to modify. With a few easy tweaks you'll be enjoying a full on BBQ feast! Fried green tomatoes are a southern barbecue staple. They're savory, tangy, and oh-so-good! Green tomatoes are already low-carb. It's the breading that will get ya!
In this recipe
, we used chili lime pork rinds to make a deliciously light and crispy coating! 
You can even modify your secret, award winning, generations-old, family recipes (just don't tell Grandma). You'll keep the familiar flavors you love and toss the carbs you don't. For example, use roasted radishes instead of potatoes in your favorite potato salad recipe, and swap out fork-tender cauliflower for the noodles in your mac and cheese. If you're crunched for time, Nature's Intent has a delicious, ready-in-minutes baked cauliflower and cheese you can find online or at Costco. Cookies, baked treats, and chips are a little trickier to do yourself but fear not — we're keto snack pro's. Find a replacement for your cravings by checking out our past KetoKrates! Join us if you'd like to try a new selection of snacks every month. 
A Refreshing New Twist! 
You didn't think we'd forget the refreshments, did you? Keep the carbs low and the summer fun high as you soak up the sun with our version of a
keto margarita
, or cool off with one of these family friendly
Pina Colada Popsicles!
Low-carbing your barb'ing doesn't have to be hard. With a few easy tweaks and some simple recipes, you'll be well on your way to reaching you summer goals!
Happy summer snacking, friends!