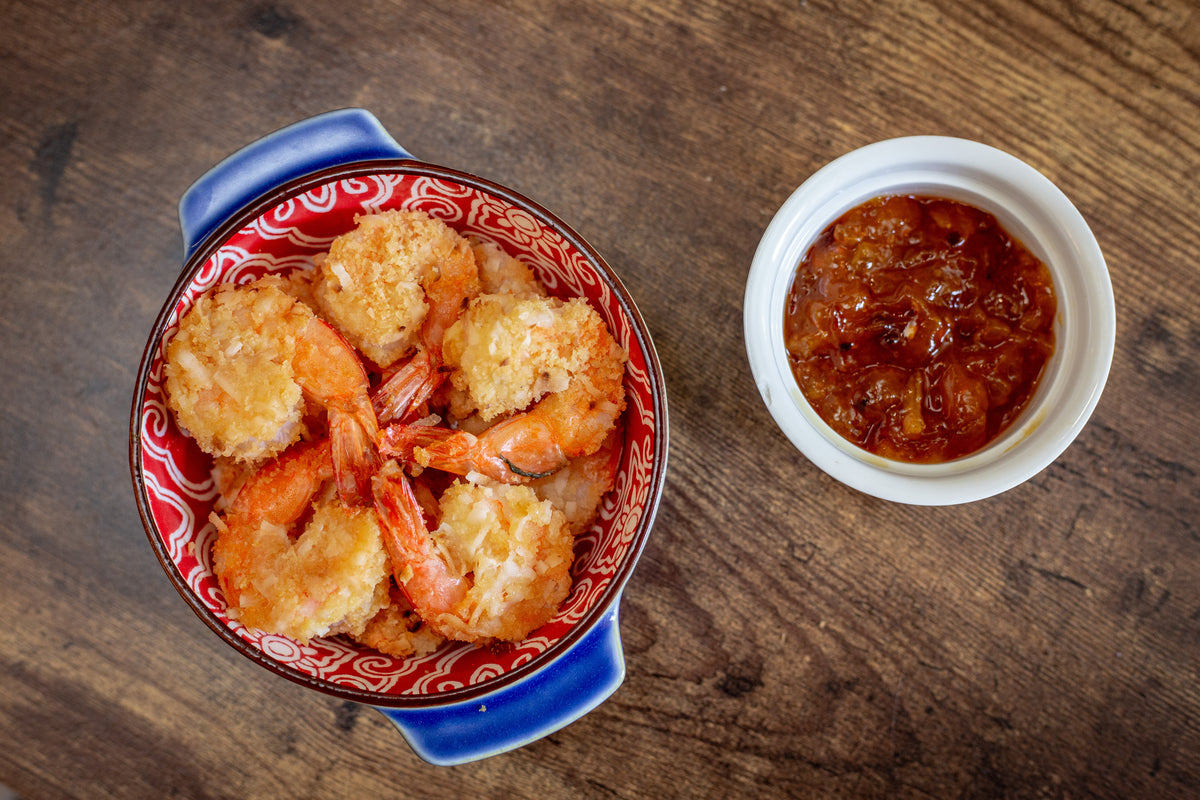 EmilAs summer ends and we all get back into our routines, it's pivotal to have easy dinner ideas at your fingertips to help keep you on track and satisfied. This coconut shrimp recipe will make you feel like you're out at your favorite restaurant, but it's a breeze to make and is sure to be a favorite for the whole family! 
Steps
Crack eggs in to a small bowl

Grind up pork rinds in a blender or food processor until they're broken up into crumbs.

Add ground pork rinds into a separate bowl and mix in unsweetened coconut.

Dip each shrimp into egg and then into pork rind mixture. Coat completely.
Air Fryer Method:
Once all shrimp are coated, place into a lightly greased air fryer basket. Lightly spray shrimp with coconut oil.
Bake in air fryer at 400 degrees for 6 minutes, or until golden brown.
Salt to taste.
Stove Top Method:
Heat coconut oil in a large frying pan at medium high heat.

Once oil is starting to lightly sizzle, add shrimp into pan. Cook on both sides until cooked through and golden brown, roughly 2 minutes on each side.

Remove shrimp onto a paper towel lined plate. Salt to taste.
Dipping Sauce
Mix all sauce ingredients together and serve with shrimp.