knowledge
How We Choose The Snacks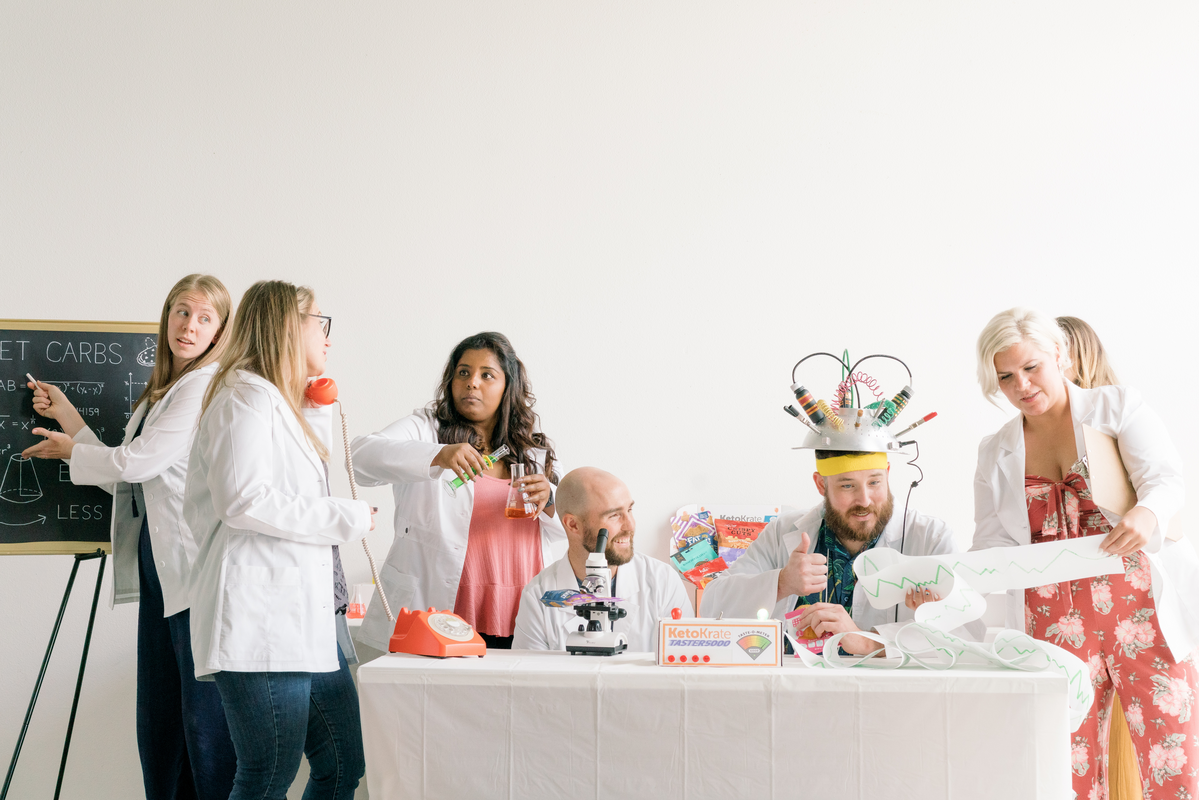 How We Choose The Snacks
One question we get all the time is "what will I get in my KetoKrate?" and the answer is always the best tasting keto snacks in the world! We're keto snack pros on a mission to make keto the most fun, accessible, sustainable diet you've ever tried.
We understand what it's like to struggle through tough cravings and how easily a cheat day can turn into a cheat life. Satisfying cravings while discovering keto-friendly snacks is a tasty alternative to the 'I'll-start-again-on-Monday" mentality.
We have strict guidelines on what we'll allow in KetoKrate. Just because a snack has "keto' stamped on its packaging doesn't mean it will make it into KetoKrate. Read on to find out how we choose our snacks!
The KetoKrate Snack Academy
Each month hundreds of hopeful snacks come to us competing for a coveted spot in KetoKrate. Their dream is to earn their way into the hearts and homes of Keto'ers like you! We put every snack through a series of rigorous testing to make sure only the top scores make it to your door!
If a particular snack doesn't make the cut we provide feedback to the brand so they can improve their products and make them a better fit for our keto'ers.
How do snacks make the cut? I'm glad you asked!
Taste is King! (or Queen)
First of all, the snacks MUST taste great! No one wants to spend their carbs and money on something that doesn't meet their snack-spectations. Each snack is taste tested using state of the art equipment (our taste buds) and scored on flavor, texture, and overall satisfaction. If a snack doesn't rate well in any of these categories – they're out!  
Obviously, tastebuds aren't universal, evidenced by the fact there are people in the world who dislike ice cream (me) or coffee (gasp!). There is a chance you may not enjoy every snack in the KetoKrate. As a snack discovery service, we help you find the snacks you love and avoid the ones you don't. One thing we promise you is a great snack tasting experience! 
Looking Under the MACROscope
We zoom in on net carbs and ingredients.
Our golden rule is that all KetoKrate snacks must be 5 net carbs or less per serving, subtracting both fiber and sugar alcohols to get the net carbs. We take the serving size into account too. We're keto'ers, and if we feel the serving size doesn't match what we would reasonably spend our carbs on, it doesn't make it into a KetoKrate. "Get outta here five net carb meat snacks, ain't nobody got carbs for that!"
KetoKrate is gluten-free*, aspartame-free, and maltitol free. We're soy and sucralose conscious. For Soy, we'll only include products that don't list soy as the main ingredient. Things that use soy for flavoring or binders (soy lecithin) may still be included. For sucralose, we'll only include sucralose if it's in a product with otherwise high nutritional value (good macros). If it's purely a sucralose candy product, we won't include it. We do include products that use approved alternative sweeteners like erythritol, xylitol, monk fruit, chicory root, allulose, and stevia. *A note about gluten - KetoKrate will never include snacks that have gluten listed as an ingredient; however, some of the snacks may be produced in a facility that also produces snacks containing gluten or other allergens*
Snacks Must Be Fast. Fit. Fun. 
Cravings come quick and so must your snacks! We focus on the ease and convenience of ready-to-eat snacks so you're always prepared to stay on track. 
Purpose and Presence
We expect our partnering brands to have a commitment to Keto'ers, always trying to improve the ingredients, nutrition, taste of their products and adding value back into the keto space. They MUST be willing to work hard for YOU!
Cravings K.O'd
Ketokrate snacks stack up against your carbiest cravings. If you have chips on the brain, a slice of cheese isn't going to cut it. We put or snacks head-to-head with their carby counterparts and always have winning snacks in our corner.
Graduating Class
If and when the snacks pass the requirements of the KetoKrate Academy, they are in line to make it into an upcoming KetoKrate.
Ready to try out the best keto snacks? 
We're the #1 keto subscription snack box–a title we're honored to have and one we intend to keep. We've tested hundreds of Keto snacks, delivered more than 700,000 KetoKrates, collected thousands of reviews, and understand which products Keto'ers want. If you've got cravings, we've got answers. Check out our past KetoKrate's here.