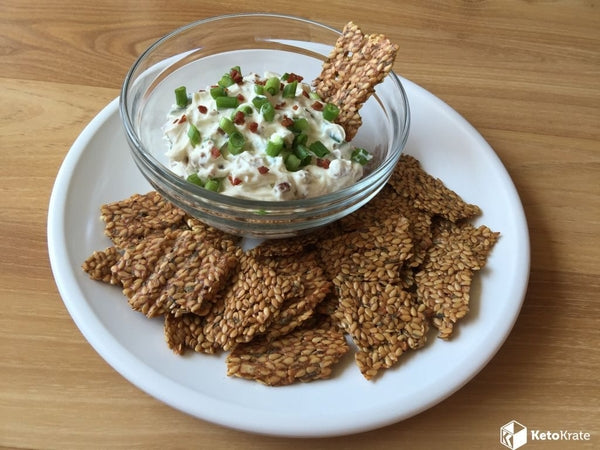 Steps
Fry pancetta on medium-high heat, until golden and crisp, then transfer to a paper towel lined plate. (Bacon can be used in place of pancetta).
Blend sour cream and cream cheese in a food processor or mixer.
Transfer cream cheese and sour cream mix into a bowl and stir in the cooked pancetta, and remaining ingredients.
Enjoy with flax crackers, pork rinds, or your favorite veggies!