knowledge
How Will Quarantine Change Me?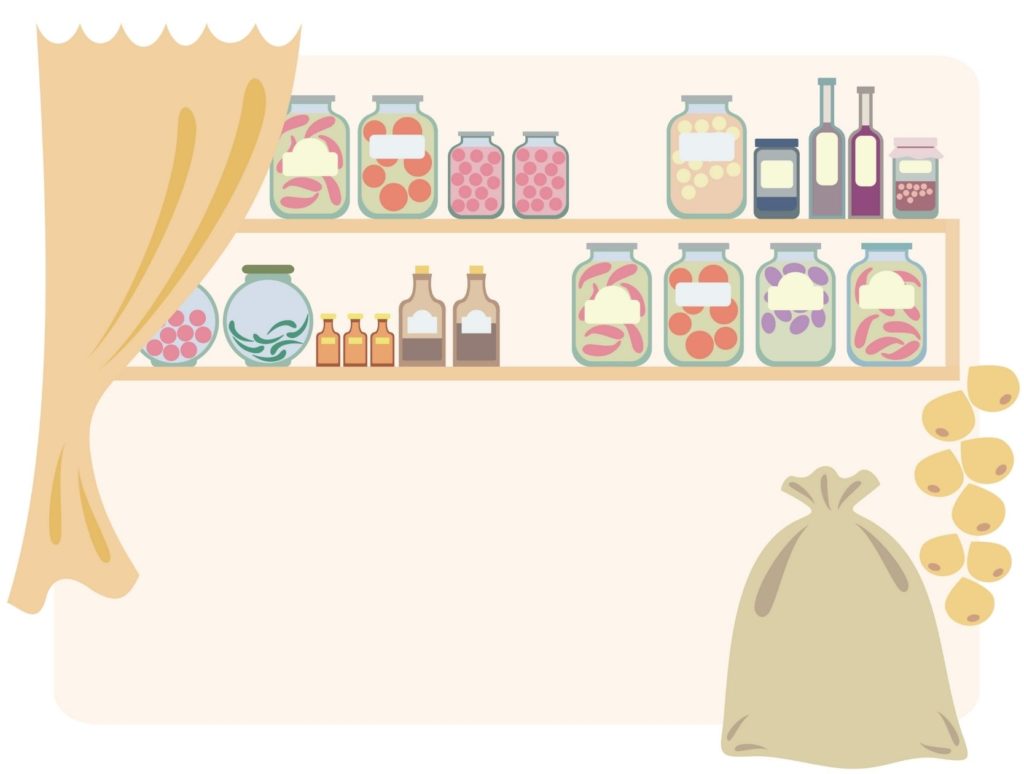 My Baba, who grew up in the Canadian prairies during The Great Depression, hoarded flour. Massive bright yellow bags of Robin Hood flour sat underneath her pantry shelves, which were lined with jars of pickles, horseradish, canned tomatoes, sauerkraut, and fruit compote. Her pantry has crossed my mind multiple times during quarantine. Decades had passed since The Great Depression, and she still needed to be prepared and safe. It got me thinking — what will be my thing? Will my pantry be lined with toilet paper? Will I be known as the friend who never hugged again? What will be the lasting change that will still charge through me even as I rest in old age? 
To be honest, my TP spending hasn't increased, and I can't wait until I can wrap each friend in a solid bear hug! However, COVID-19 has been a wake up call for me to prioritize my physical and mental health, and the quarantine has given me time to reevaluate my relationships with food, my body, and my mind. 
Riding the Quarantine Waves
By the time there was a shelter-in-place order in Texas, I was clocking in a full eight hours of sleep by night, and I was searching online for immune-boosting recipes by day. I'm not sure whether the broth (loaded with onions, garlic, shiitake mushrooms, and ginger) even did anything for my immune system. However, cooking healthy food did lend me a semblance of control during the global health crisis. 
My immune-boosting focus lasted a couple of weeks before I dove headfirst into the other end of the quarantine food spectrum: carby carbs. Additionally, I ate more cream cheese during that period than I've eaten in the last five years. And let's just say that for me, dairy should be treated as the aunt I see twice a year versus the spouse I live with — an occasional acquaintance rather than a daily partner. Following this carb and dairy-filled excursion, my migraines ballooned in both frequency and length, with one migraine lasting FIVE excruciating days. So I switched gears again. 
Taking Care of My Body
I started a low-carb elimination diet that removed foods and ingredients like gluten, dairy, eggs, caffeine, alcohol, soy, etc. So far, it's been phenomenal! I've only had two migraines — one lasted 30 hours, and one was my shortest migraine to date — only 12 hours! At one point, I ate a low carb muffin that had both eggs and dairy, and my stomach immediately expanded and became very painful, which is helpful information to track. Also, my inflammation is so low that I now wear my wedding ring on my right hand (lol. Worth it!) 
Initially, I feared that the elimination diet would trigger my previous eating disorder related behaviours from nearly a decade ago. In fact, the fear of spiraling into old patterns was why I hadn't prescribed myself with a diet label in ages. However, I soon realized that I wasn't approaching food with my 18 or 20 year-old mindset. Instead of looking at food as demonizing and seeing myself as needy for needing food, I saw food as nourishing and myself as human and beautiful for needing food. The elimination diet became this health experiment where I could solve my most pressing health concern and learn more about my unique body. 
Additionally, I welcomed new ingredients into the kitchen. Cashews have become a major staple for making things creamy. One of the most delicious and simple sides? Sautéed shishito peppers dipped in garlic salt. I'm adding fresh herbs to everything, and tuna salad is my go-to if I'm hungry and need something ASAP. Plus, the extra time to hunt for recipes and then create them has been very helpful, and it's given me a great excuse to catch up on my favorite podcasts (shout out Unlocking Us with Brené Brown!) 
For the most part, I've adhered to the elimination guidelines. However, there were a couple of times I didn't, and I was very careful to not beat myself up about it. During these moments, I turned to nutritionist Kelly Leveque's advice: "Don't think about your life as a wagon: that if you fall off, you're off. It's really not such a drastic fall. Rather, consider how you can nourish your body next." So instead of eating more non-guideline food or restricting myself from food altogether, as per past behaviour, I choose to do something like drink some tea, stretch, walk in nature, or journal. 
Journaling Through the Pandemic
In addition to my focus on physical health, quarantine has provided me with time to attend to my mental health, and journaling has been a useful tool for this focus. I've always been a sporadic journaler and only turned to the practice during times of transition (i.e. after a break up, during a move, after finishing a degree, etc). Of course, the quarantine offered quite a transition, so my journal welcomed me with open arms.
I wrote about big feelings — like fear and grief — alongside mundane experiences — like how many squirrels my dog chased and how my Weekly Screen Time Report seems to be a personal attack. I also wrote about how I missed my family members who are quarantining in a different country, and I continue to devote pages to anti-racism work (I encourage people devoted to anti-racism work to support @rachel.cargle, @leesareneehall, and @tiffanyima). Additionally, I journaled about my shifted perspective on food, my body, and about my new discoveries in the kitchen. 
Journaling also helped me process other unexpected emotions I experienced during quarantine. For example, as an introvert who used to fill my calendar with social dates to the brim, I've been very thankful for the immense permission I've felt to finally live my introverted life. The permission I wrote about, coupled with a wide spectrum of other topics, has helped me approach my physical and mental selves with a sense of appreciation and grace. 
Finding a New Version of Me
So the question remains: what will I bring forward after this experience? Will my bookshelves be lined with journals from over the years? Will I continue to look at food as nourishment, a healing source, and also as a source for creative energy via cooking and baking? I hope so. 
For decades, my Baba fed the endless stream of visiting family and friends with fresh vegetables from her extraordinary garden in the summer, canned goods in the winter, and other delicious creations she cooked and baked. Hoarding is often looked down upon as selfish but her mentality, crafted during difficult times, was always to provide for those around her.
So I find it very healing that during this trying time, I continued building my relationship with food and my body, found joy in cooking, and discovered a way back to myself via journaling. And I can only hope that once we no longer need to socially distance that I too can be as selfless with my resources as my Baba. 
I hope this time has graced you with healing moments as well. Very likely there have been many moments of struggle — food wise and otherwise — but know that each day and each moment is a chance to give yourself grace. As Lisa Olivera (@lisaoliveratherapy on Instagram) says, "The arrival you're waiting for is right now. What can you do to arrive here right now? This hour? This week? Can that be enough? Can that actually be everything?" 
What will you bring forward after this experience? Which habits do you want to bring with you? What will you stock on your physical and emotional pantry shelves for yourself and future generations?