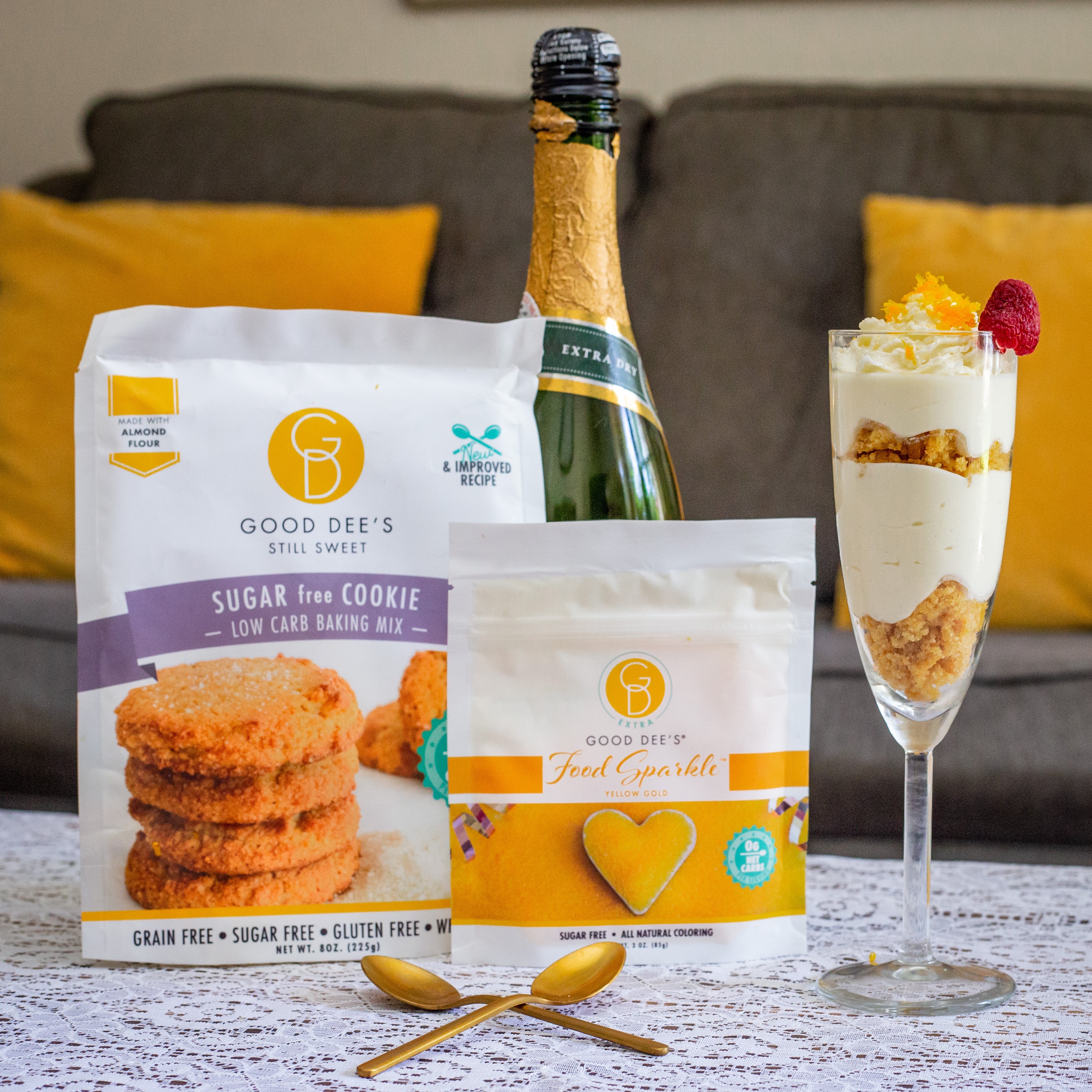 Now that summer is officially underway, we think it's the perfect time to show yourself some love and celebrate YOU! And what better way is there to celebrate than with a little bubbly? We've enlisted the help of Good Dee's sugar free cookie mix to create this delicious mimosa cookie parfait! It's the perfect light dessert for your summer parties or for a weekend brunch indulgence. Cheers to you!
Steps
Cookie Layer:
Mix all cookie ingredients together in a bowl.

Drop about 1.5-2 Tbsp of dough onto a parchment lined cookie sheet to make 12 cookies.

Gently flatten dough down to shape.

Bake at 325 for 10-12 minutes, until edges are golden brown.

Let cookies cool completely.
Mimosa Pudding:
Add all mimosa pudding ingredients into the bowl of a mixer.

Whip together ingredients until combined and fluffy.

Set aside.
Whipped Cream Topping:
Add heavy cream and powdered erythritol into the bowl of a mixer.

Whip together until light and fluffy.
Assembly Instructions:
Once cookies are cooled, crumble half of a cookie into the bottom of a champagne glass. 

Add a layer of the mimosa pudding on top using a spoon or a piping bag. 

Crumble remaining half of cookie on top of pudding.

Pipe or spoon another layer of pudding on top of cookie.

Top with whipped cream and garnishes.

Repeat process for remaining servings.