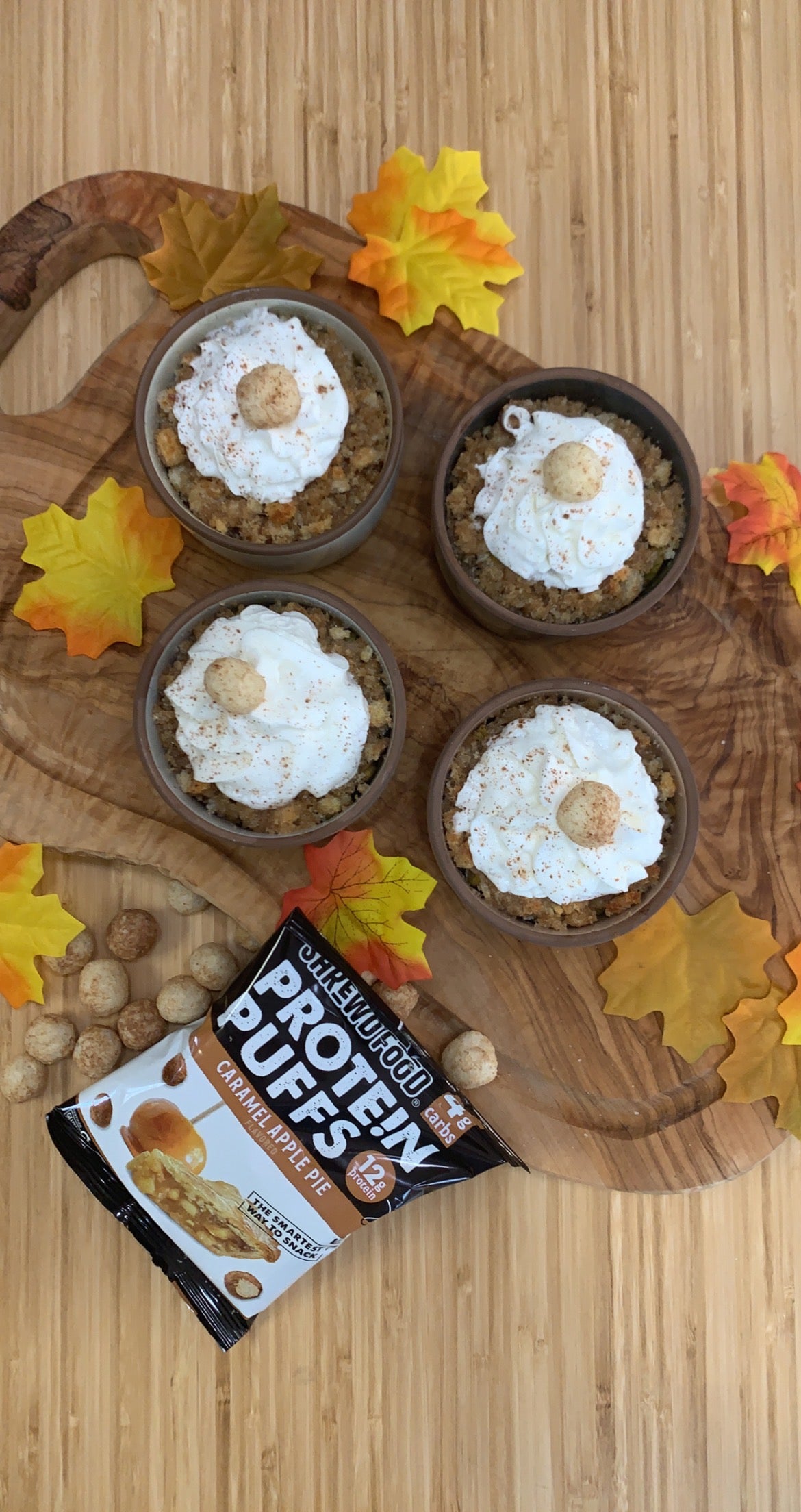 As summer is quickly fading away, we're starting to hear the seductive siren song of fall! Of course we'll miss the long summer nights and the fun in the sun; but there's something about cozy sweaters, leaves changing color, and fall flavors that just make us happy. So to celebrate those fall flavors, we went all in with a Keto "Apple" Crumble recipe that will knock your fuzzy socks off! Using the Shrewd Food caramel apple pie protein puffs from the September Krate in place of flour, and zucchini masquerading as apple, we've made a completely guilt free, flavorful, comfort dessert that's perfect for a blustery fall day!

Directions:
Preheat the oven to 350℉
Wash, peel, and slice zucchini into ¼ inch half circles
Place sliced zucchini into a sauce pan and add 1 Tbsp monk fruit, lemon juice, and 1 tsp of water
Simmer at medium high heat, stirring occasionally, until zucchini is just fork tender - about 5 minutes
Stir in apple pie spice and remove from heat
Pour zucchini into colander to strain any excess liquid, if necessary
Grease 4-10 oz ramekins with avocado or coconut oil
Divide zucchini into pre-greased ramekins
Crush Shrewd Food protein puffs into crumbs using hands or a food processor
In a medium bowl, combine butter, ½ cup monk fruit, and Shrewd Food protein puffs
Mix with your hands or a fork until mixture becomes a crumble texture
Top zucchini with protein puff mixture and place in oven
Bake for 15 minutes, or until topping is golden brown
Let cool slightly before eating. Top with whipped cream or keto-friendly ice cream!