Success Stories
Sara's Keto Weight Loss Success Story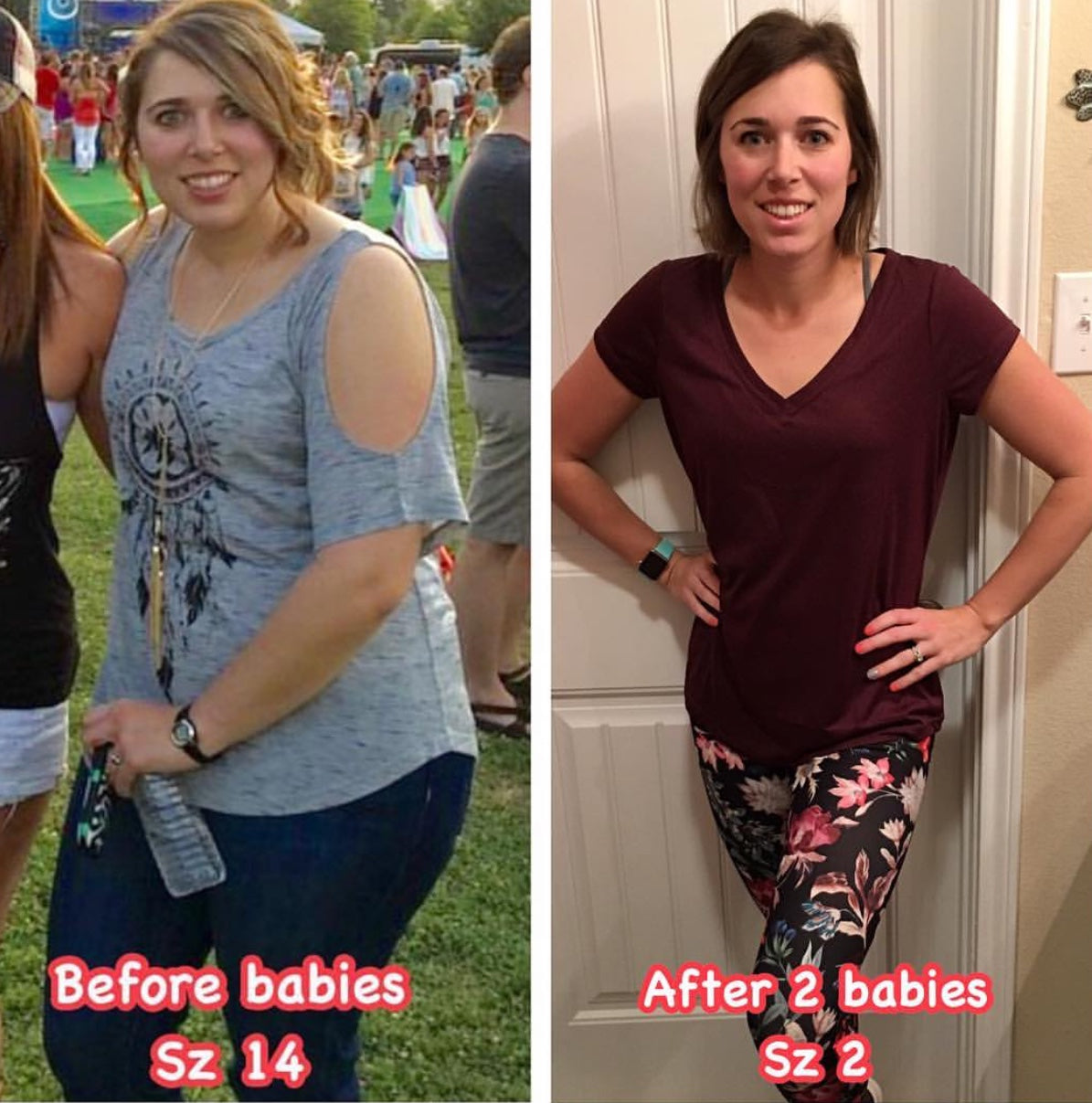 Inspiring stories have the power to change lives, and sharing the success of others can give us insight and hope as we follow our own paths to health.
It's important to remember that each journey is unique, and weight and health issues take time to resolve.
What started as a 2018 New Year's resolution for Sara quickly turned into a weight loss success story and a lasting lifestyle change.
At her heaviest, Sara weighed 217 lbs. She was at an all-time high in terms of her weight and and all-time low in terms of her self-esteem. 
"I didn't like my body, I was uncomfortable in my own skin, and I knew if I didn't change my lifestyle then I'd be heading into a world of problems down the road."
Even though Sara was a proud wife and a mother of two, she avoided being in family photos because she didn't like the way she looked.  
"I missed out on making memories with my family because of my weight."  
When asked what prompted the change, Sara told us:
"I was tired of making excuses for myself. Finally, something clicked and I was ready to actually make changes instead of just wishing they would magically happen." 
Every journey starts with a single step, and for Sara, the first step to finding Keto was googling "weight loss" and "dieting."  
"I was reading other people's success stories and saw how great people were feeling. I wanted that for myself, so I started stalking Facebook pages before the New Year, frantically trying to learn as much as I could about this way of eating"
It wasn't like anything she had tried before so she decided to give it a shot. On January 1st, 2018, Sara took the plunge into Keto.
At the time of her interview, Sara had her one-year Keto-versary, so we asked how her personal Keto style has grown and developed over the year. 
"I started out very strict. I was terrified of doing something wrong, so I followed everything to a T. I weighed and tracked everything I ate in the Carb Manager app, followed the macros it suggested for me, and kept my Keto very clean.
Now that I understand portions better, I have started to loosen the belt a bit. I no longer track, and my main focus is keeping my carbs low. I'm also a lot less strict on ingredients."
Sara says her weight loss has been a blessing. 
"I far exceeded where I ever thought I would be. I'm in a pant size I haven't seen in since I was a freshman in high school! That's 15 years ago. I spent so long feeling bad about myself that I never expected to ever feel this good about myself. It's given me back confidence."
One of the things she's most proud of is that she has never had a single cheat meal. 
"Not even a single Cheerio or Goldfish from my child's snack cup. I honestly don't regret one thing that I passed up."
She added that this was the first time she's ever stuck to a New Year's resolution for a whole year (and beyond!) and that Keto is the most sustainable weight loss method she's ever tried. 
"When my husband and I tried to diet in the past, we'd be good during the week, but come the weekend, all our hard work would get thrown out the window and we'd eat like crap. We were back at square one and starting over every Monday.
It was a vicious cycle, and even when we were eating better during the week, we still felt deprived of good food."
We asked how KetoKrate helps Sara and her husband stay on track, and she said:
"KetoKrate helps me because I get to experience new healthy treats that I may have never discovered on my own. I view the Krate as an exciting reward to myself each month and I'm always excited to see what new treats are out there. It definitely adds variety to my lifestyle."  
Some of her favorite snacks are Coco Polo Chocolate, SunBiotics Pumpkin Seeds, Brooklyn Biltong, and Legendary Foods Tangy Ranch Almonds. 
We wanted to know what Sara's Keto goals are for the future, and she has some exciting ideas! 
"I want to continue to help others in the Keto community. I'm hoping to get a website together so I have better resources available to my followers, and I'd love to create a cookbook, but I might be getting over my head with that one haha!"
We really can't wait to see what the future holds for her! 
BONUS: Sara's 10 tips for Beginners 
Try not to get overwhelmed!

You don't need to know everything when starting out. You'll learn as you go.

Download the app, Carb Manager.

Find out which macros are best suitable for your height, weight, and activity level. 

Get a food scale.

Track and weigh your food at least until you understand which foods are acceptable and once you have a grasp on a real serving size.

Cut the sugar

a

nd try to aim for no more than 20 net carbs a day. 

Don't compare yourself to others.

Everyone's Keto looks different just like everyone's body is different. Find what works for you and makes you feel better.

Drink

lots of

water. 

If you're not hungry, don't eat just because it's lunch time. 

Try to cut off eating as early as possible in the evening before going to bed. 

Take measurements and progress photos! 

Don't give up!

Find your why and remind yourself often. 
Remember, if it doesn't challenge you then it won't change you. You've got this!
Learn more about Sara and her Keto journey on Instagram! Follow her at
@ketogalsara