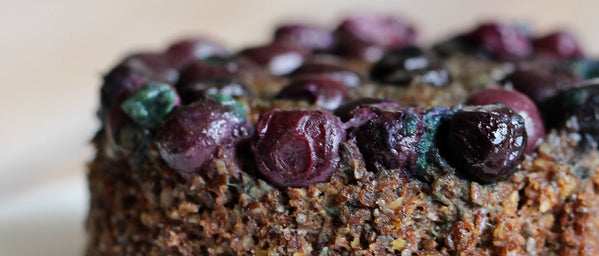 Some breakfasts are best enjoyed alone like this single serve blueberry flaxseed muffin! It's easy to make and cooks quickly. We love using blueberries in recipes with warm cakes because blueberries absolutely burst with flavor.
When cooked, blueberries soften and release their juices which we think taste better warm!
Use your judgement when it comes to microwave muffins. All microwaves are different – so start slow to test how powerful yours is. We like to opt for baking our "minute muffins" but sometimes you just need a quick solution. We microwaved ours for 1 minute and it turned out great. Try cooking for 45 seconds and see where you're at!
Enjoy!
Steps
Combine dry ingredients into a small bowl.
Add in your egg and coconut oil and mix well to combine.
Add a layer of fresh or frozen blueberries to the bottom of a lightly oiled ramekin or mug and then spoon the muffin batter over.
Microwave for one minute.
Flip it over onto a plate and enjoy!