knowledge
The 20 Best Keto Snacks to Buy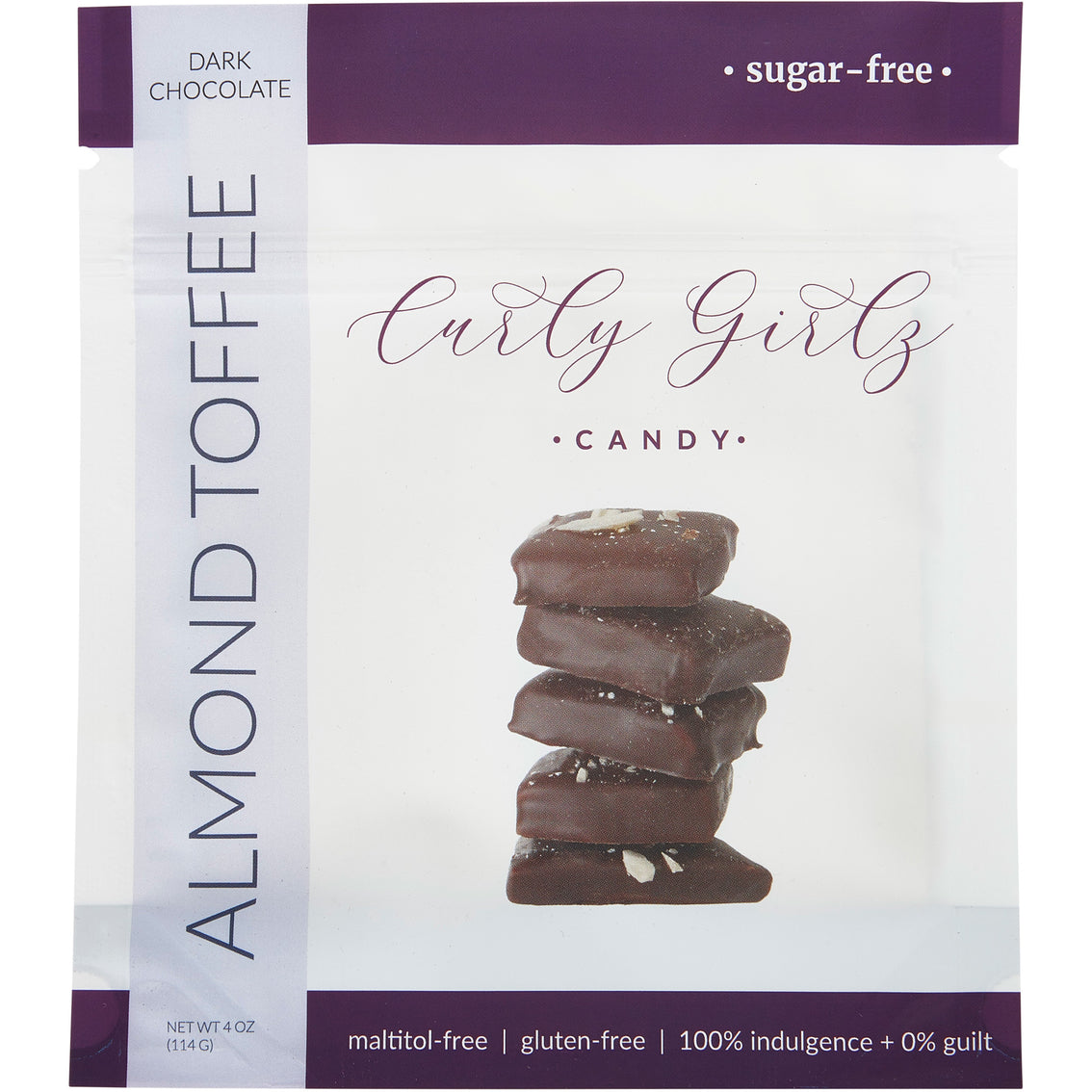 Let's face it, Keto can be super challenging! We all have unique experiences and stories when it comes to food, diets, and our bodies, and those things play a big part in our Keto journeys. On top of the mental and emotional challenges we face, we also have to account for the time it takes to meal plan and prep (if you're into that kind of thing), grocery shop, and cook! Food plays a major role in all of our lives, so finding foods that you love is integral to making your lifestyle work for you. Plus, we know that specialty foods can be expensive, so you want to make sure that you'll enjoy the foods you buy, especially if you're having to purchase them in large quantities.
Luckily for you, we can help you decide which Keto snacks are worth the investment! Each month, we send our KetoKrate subscribers a survey to rank the products in each Krate. We took a look at the results over the years and compiled a list of the 20 best Keto snacks as decided by the experts — YOU! We hope these products will add some variety to your grocery list and will become reliable go-tos as you venture on in your Keto life. 
Curly Girlz Candy is a Keto cult favorite. Regardless of the flavor, these gourmet candies consistently rank at the top of our list. Their handcrafted candies are made with locally-sourced ingredients while pleasing every kind of sweet tooth. Do you love a buttery toffee? Are you a brittle enthusiast? Would you enjoy sea salt in your chocolate? Curly Girlz has you covered! What are you waiting for? Unwrap your Curly Girlz Candy and get ready for sweet, sweet bliss.
ChocoRite Chocolate Crispy Caramel Bars deliver satisfaction when you need it. A generous smothering of rich, creamy milk chocolate encases this sweet treat while a thick, gooey caramel embellishes every decadent bite. The crispy pieces scattered throughout each cluster tantalize your taste buds with splendid textures rarely found in the typical Keto diet. You can take control of your health without missing out on decadence with ChocoRite Crispy Caramel Bars.
If you think eating low carb is torture, do yourself a favor and try a HighKey Chocolate Chip Mini Cookie to prove yourself otherwise! These buttery, chocolatey, perfectly sweetened bits of goodness will bring you right over to the Keto side. Made with clean ingredients, loaded with satisfying fats, and with only 2g net carbs per serving, you're in the Keto clear with this treat. A serious step up in both taste and ingredients from Chips Ahoy, you'll happily be saying "Ahoy Matey!" to Keto!  
ChocZero's Keto Bark is — without question — one of the best Keto-friendly chocolates on the market. First, you have your choice between milk or dark chocolate barks. Second, if desired, there's a variety of crunchy add-ins to choose, including almonds, hazelnuts, pecans, peanuts, coconut, and peppermint. Finally, these six individually-wrapped bars are made with premium cocoa beans and are exclusively sweetened with monk fruit. ChocZero sure does sugar-free chocolate right! 
There's an undeniably blissful, crunchy, sugary nostalgia paired with breakfast cereals. Toucan Sam, Tony the Tiger, and Snap, Crackle and Pop probably made regular appearances during your childhood, and you might think of them time-to-time while side-eying the cereal aisle. Well, it's time to say goodbye to those toxic friends! Magic Spoon offers a variety of flavorful, low-carb, crunchy bites — plus entertaining mascots and eye-catching creativity. They cast a serious spell with their Frosted Cereal — expect hints of vanilla and marshmallow in every spoonful (or handful!)
There's nothing more soothing than cozying up with a warm cup of steaming hot chocolate. The only question is — how do you do that on Keto? With Tiny Toad Creations Sweet Cheat Velvet Hot Chocolate! Created by a mom of four, Tiny Toad Creations is 100% kid approved and 1000% adult approved. Simply add this gourmet Velvety Hot Chocolate mix to any hot liquid (like cream, water, or coffee), stir, and enjoy. It's creamy and smooth, and with only four ingredients and 1g net carb per serving, it's a sweet treat that only feels like a cheat! With all of the taste and zero regret, it's a feel-good cuddle you can give yourself anytime.
One of the smartest decisions you've ever made was to join the Keto movement and cut sugar and refined carbs out of your life. The Smart Baking Company knows that's no easy feat, so they've formulated a cupcake-style treat called Smartcakes. They're soft, spongy, and sweet baked desserts that make your Keto lifestyle more flavorful and delicious. Their Cinnamon Smartcakes kick a gluten-and-sugar-laden cinnamon bun right in the buns, and their other varieties are either nostalgic or soon-to-be favorites (hello Chocolate, Lemon, Vanilla Latte, and Raspberry Cream!) There are two in a pack, but we'll look the other way if you keep them for you + you.
Revol Snax are a revolution in the Keto Space. Need a snack? Dessert? Fuel? Something to make your day/week/month/year? Reach for scrumptious Revol Snax! Created with clean, high-quality ingredients by co-founders who share their love for food and nutrition, Revol Snax are filling and beyond tasty. Their Double Dark Chocolate with Ganache Filling is rich and decadent — and their other flavors are equally dreamy. Packed with clean fat-filled, plant-based ingredients, you can enjoy a decadent dessert sans carbs!
Flavorful and filling, StokaBar's products are perfection in bar form. Their variety of flavors is mind blowing: Vanilla Almond, Birthday Cake (yes, Birthday Cake!), Cherry Almond, Chocolate Chip Almond, Cocoa Almond, Lemonade (wow!), PB&J Strawberry, Peanut Chocolate Chip, Pumpkin Spice, and Sea Salt Caramel. Totally reformulated, their bars are even better than ever! Be sure to check out their other products too — Stoka also offers cereal and sprinkles.
Legendary Foods knows how to optimize nuts and nut butters. Their selected flavors will make your sweet tooth swoon — think Pecan Pie Almond Butter, Peanut Butter Cup Peanut Butter, and Apple Pie Almond & Cashew Butter. The combination of creamy almond butter, decadent pecans, and praline flavors creates a nut butter that blissfully replaces the comfort of pie. Available in 16oz jars or convenient 1oz packets for your on-the-go life, you can have the comfort of pie wherever you are! 
Speaking of Legendary Foods, let's chat about their almonds! Regardless of the featured flavor, Legendary Foods Almonds always have a top score. With savory options like Tangy Ranch, Pizza, Buffalo Blue Wing, and Cheddar Bacon, they know what Keto'ers — and their taste buds — want. Infused with deliciously crafted flavor, their almonds are the ultimate combo of nutrition and tastiness. They're a low-carb, high-flavor snack that brings bold zestiness to life while you snack on-the-go.
The team at Pork King Good gets it. After trying every diet out there, each team member found that Keto AND simplicity was the way to go. And one of their favorite snacks was — you guessed it — pork rinds! Crunchy. Salty. Fat and protein rich. Pork King Good brought their chicharrones to the next level with their flavor options, and their melt-in-your-mouth texture. Their Salt and Vinegar is a Keto-friendly spin on a classic, and their pork rind crumbs are the perfect solution to Ketofy your favorite recipes. You have full permission to dive in and "pig" out!
At KetoKrate, we love delicious food and captivating stories, and Piller's Black Kassel exceeded our expectations in both areas! With historical roots reaching back to medieval Europe, Piller's has perfected their craft of making aged, smoked, and perfectly flavored meats. Founding their company 60 years ago in North America, Piller's blends historical knowledge with innovative products and improvements, as well as a commitment to the humane treatment of animals. While savoring their smoky Old Forest Salami Whips, you'll experience the taste perfected across centuries!
Whether you pronounce "pecan" as pe-CAN or pe-KAHN, Front Porch Pecans are here for you! Grown by a close-knit family on a Georgian orchard, their pecans are GMO-free, fresh picked and all-naturally roasted. They're the satisfying snack that's perfect anytime of the day — whether they're paired with your morning coffee, tossed in your lunchtime salad, or enjoyed alongside tea or soda water for an afternoon pick-me-up. If you're feeling extra adventurous, you can toss them in Keto-friendly baking or homemade nut butters. Buttery, fresh, and perfectly salted, Front Porch Pecans are loaded with healthy fats and antioxidants to keep you fueled!
Coco Polo makes some of the best chocolate around the (Keto) block. In the sugar-free chocolate business since 1996, this company certainly knows a thing or two about delicious and nutritious chocolate — along with the power of the mighty cacao bean! Although their chocolate is sweetened with stevia, their innovative stevia-erythritol blend means you don't have to worry about that bitter stevia taste. Plus, Coco Polo is a master at adding all sorts of delicious goodness to their chocolate. From Hazelnuts to Elderberries to Crispy Puffed Quinoa, there's an add-in for every flavor and crunch lover! 
Good Dee's is the Queen of the Keto baking world! Their cookie mixes are easy to make — just add an egg + butter or oil + vanilla, mix, and drop dough balls on a cookie sheet. Chewy, soft baked, and perfectly sweetened, these cookies taste like your beloved grandma served them, but each serving is only 1-2g net carbs! Looking for other Ketofied baking mixes? Good Dee's has you covered! With muffin and cake mixes, frosting and sprinkles, bread and brownies, pancakes and blondies, you won't even miss carbs while being low carb! 
ChocZero is making the list again! After all, they're experts in the sweet space, whether they're crafting Keto bark or chocolate chips or . . . drumroll . . . syrup! Created with only five ingredients, ChocZero's decadent sugar-free Chocolate syrup adds life to your Keto cappuccino, mug cake, or low-carb sundae. Looking for other rich flavors to drizzle onto your favorite treats? There's a variety of flavors from Maple varieties — think Maple Syrup, Maple Vanilla, and Maple Pecan — to Vanilla to Caramel to Strawberry. Plus, keep your eyes peeled for their limited edition seasonal flavors. 
Put simply, Fat Snax are divine. Baked with ingredients like almond flour, butter, and coconut flour, their cookies are loaded with fat and flavor. They're deliciously chewy and soft baked to give you an insanely low-carb treat minus the guilt. Our favorite way to devour Fat Snax? Top with cream cheese or make an ice cream sandwich with your fave Keto ice cream! Of course, enjoying the cookies straight out of the package is also highly recommended. 
Dark Almond Chocolate from ChocoPerfection will tantalize your taste buds with its creamy, truffle-like, melt-in-your-mouth creaminess. Each bite will have you savoring, sighing, and melting into bliss. Keto chocolate has never tasted so good, and with zero net carbs, there's no reason not to indulge. Choose pleasure with the smooth, lingering taste of ChocoPerfection's gourmet indulgent chocolates — they are chocolate, perfected.
With only 1g net carbs per serving, Keto Wise Chocolate Pecan Clusters Fat Bombs are the ideal treat for your sweet tooth. After sinking your teeth through the chocolate layer, you'll be met with a creamy caramel layer that will take your taste buds to new heights. Packed with 11g of fat from MCT oils and pecans, these Fat Bombs will keep you full whether you're running between classes, meetings, or after-school pick up!