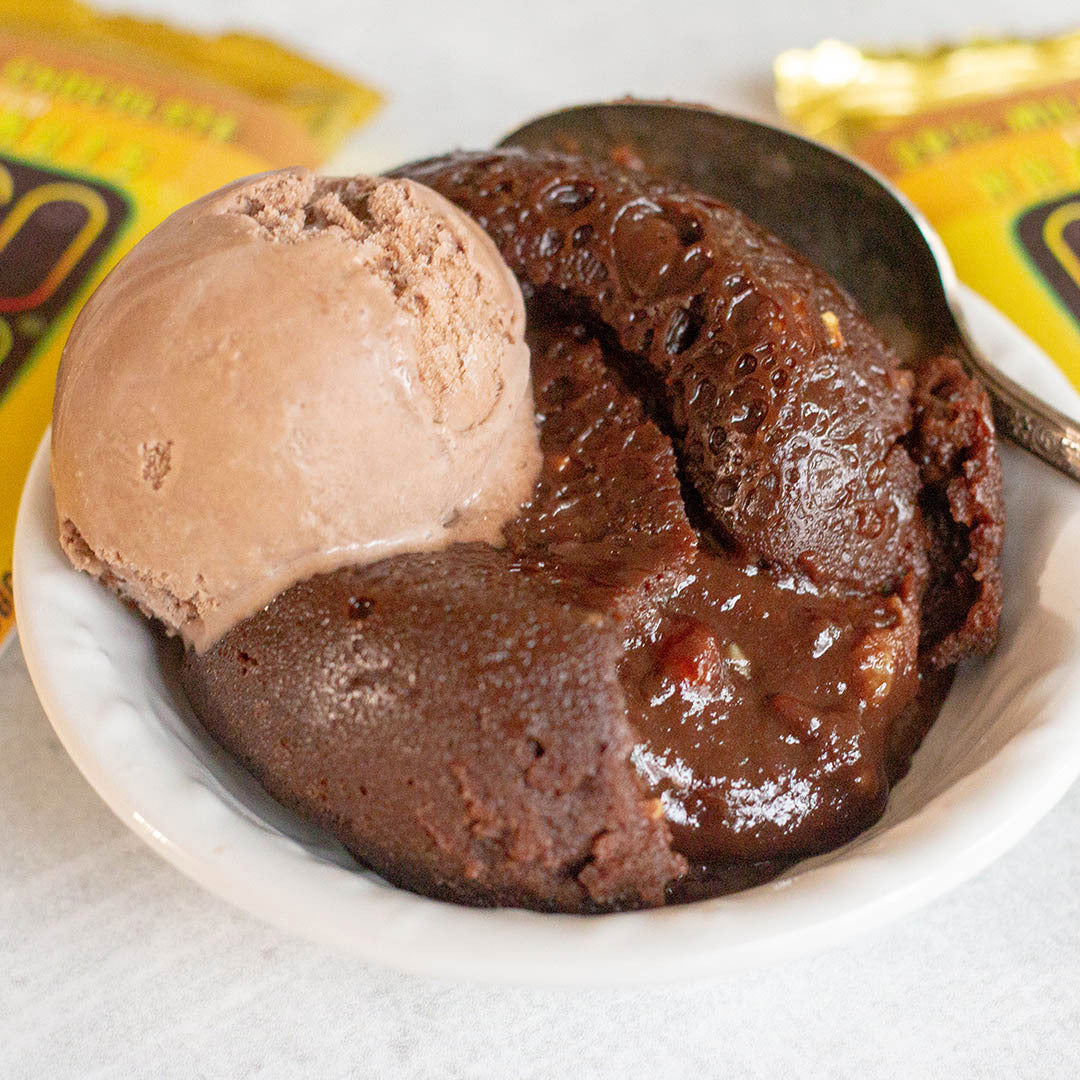 Let's face it — chocolate is always the answer.
Had  a hard week? Add chocolate.
Want to celebrate something? Add chocolate
Keto'ers don't have to miss out on this scrumptious solution!
After all, indulgence doesn't have to be synonymous with weight gain or binging.
We know you'll love this delightful dessert — especially because Coco Polo is the secret ingredient. Add a scoop of your favorite Keto ice cream and dive into the soft, buttery cakey outside and molten chocolate inside.
Method
Steps:
Preheat oven to 375F.

Melt the butter, chocolate, and sweetener in the microwave or on low heat in a saucepan. Remove from heat, and stir in the vanilla, almond flour, and cocoa until smooth. Mix in the beaten eggs.
Divide between 4 well greased ramekins or small oven-safe coffee cups. Bake for 14 minutes. Cool for 5 minutes. Serve in the bakeware or invert onto plates.