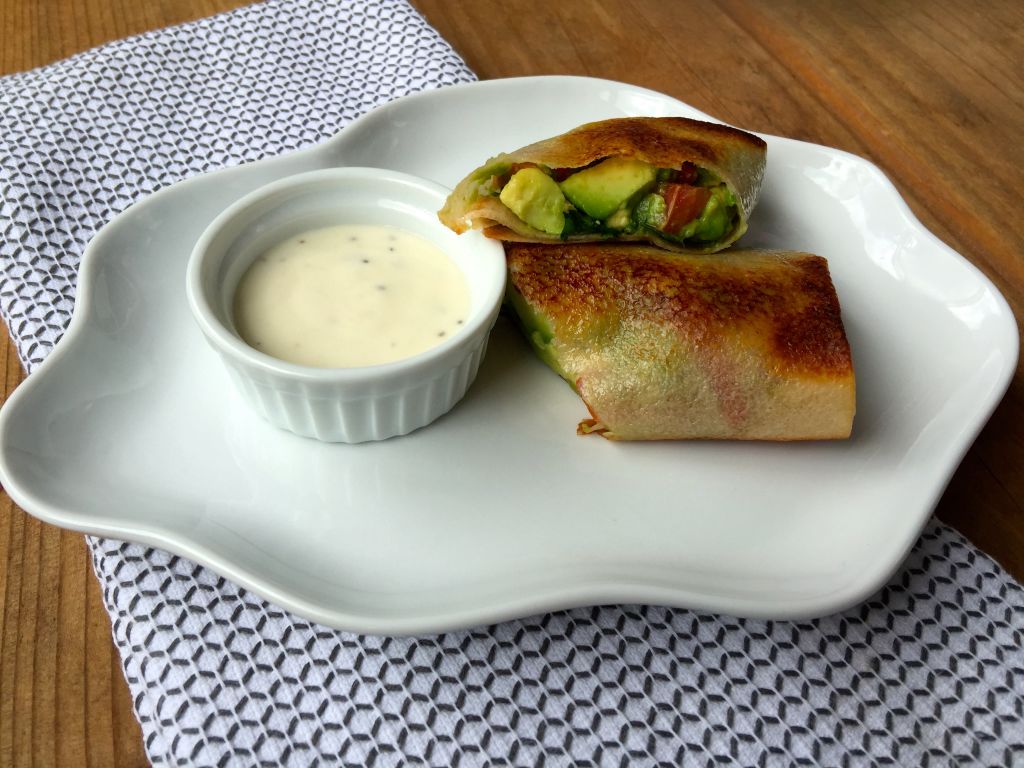 Steps
In a small bowl add sliced avocado, tomato, red onion, cilantro, lime juice, salt and pepper, and gently toss to combine.

Heat coconut oil in a large skillet over medium heat.

On a flat surface, lay out one Paleo Wrap and place 1/3-1/2 of avocado mixture in the center of each wrap.

Fold the paleo wrap inwards 1/2″ on two parallel sides, then roll until mixture is completely covered.

Repeat with remaining wraps and avocado mixture. Makes 2-3 total.

Add spring rolls to frying pan and fry until evenly golden brown and crispy, about 30 seconds on each side. (These do cook fast, so keep a close eye on the temperature). 

Transfer to a paper towel-lined plate.

Allow to cool for 1 minute and then serve alone or with a ranch or cilantro dipping sauce.